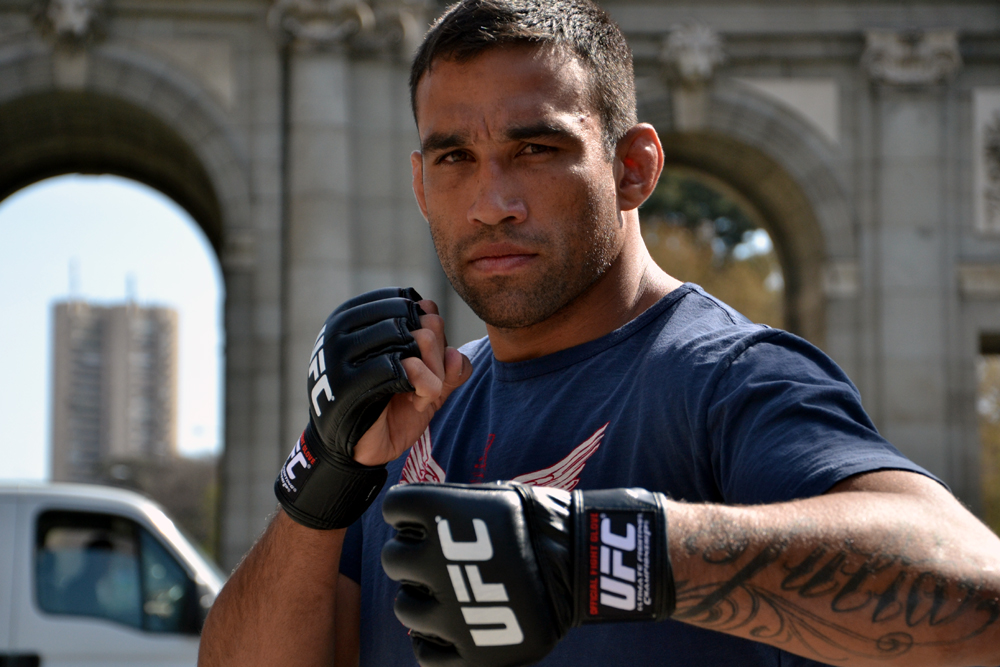 On Tuesday morning, Fabricio Werdum was expected to be the bad guy in Mexico City when facing Mexican-American Cain Velasquez for the UFC heavyweight title. By the evening though, he may have wound up as the good guy on Nov. 15 when he takes on Mark Hunt for the interim belt in the new UFC 180 main event.
"I hope that the country and all of Latin America is behind me," Werdum laughed. "It will be better for me."
Showing his characteristic cool and good humor even after a hectic turn of events that saw Velasquez forced from the UFC's first visit to Mexico due to injury, Werdum has not let the switch in opponents throw him off his game. As far as he's concerned, as long as the belt is still on the line, he'll fight anyone thrown in his way.
"The important thing for me is that I'm ready to fight," Werdum, who found out about Velasquez' injury and his new opponent around 6 p.m. Eastern Time Tuesday, said. "The object was never Cain Velasquez; it's always been the belt. Since I got back to the UFC, it's been about getting the belt and it doesn't matter from who. I just want the belt and I'm ready to fight anybody. Of course, I'm a little bit sad for Cain and about not fighting him right now, but I'm ready to fight for the belt."
Velasquez-Werdum was a highly-anticipated clash between the top two heavyweights in the sport, but inserting "The Super Samoan" into the main event slot is no last-minute filler. Unbeaten in six of his last seven bouts, Hunt has picked up five post-fight bonuses in that stretch, and after his September knockout of Roy Nelson, most observers believed that he was next in line for the Velasquez-Werdum winner. Not that timetable has accelerated a bit, and Werdum is fine with that, even though Velasquez and Hunt have vastly different fight styles.
"They're two completely different fighters," Werdum said. "We all know that Mark Hunt is a really good striker, so of course I have to change up the game plan a little bit, but I've known Mark Hunt since the beginning, since the K-1 days, so I've watched and admired him for a long time. We're going to do a great fight and put on a great show."
Again, for a fighter who has just seen the biggest fight of his life get thrown a curve with just a few weeks to go, Werdum is remarkably calm. But as the 37-year-old native of Porto Alegre, Brazil explains, when you're ready to fight, everything else has a way of falling into place.
"For me, there is no pressure," he said. "The pressure is when you're not trained and not ready to fight. There have been times when I've fought and I wasn't well-prepared and that's when I was most scared. But now since I'm in such good shape and so well-trained, I have no pressure on me at all. I've had a great time going through Mexico and doing the publicity, and I'm enjoying every moment of it. We've already been in Mexico for two months, so we're loving it."
He'll love putting a championship belt around his waist on Nov. 15 even more. "I've been waiting a long time for this, and it's going to be one of the greatest feelings ever."