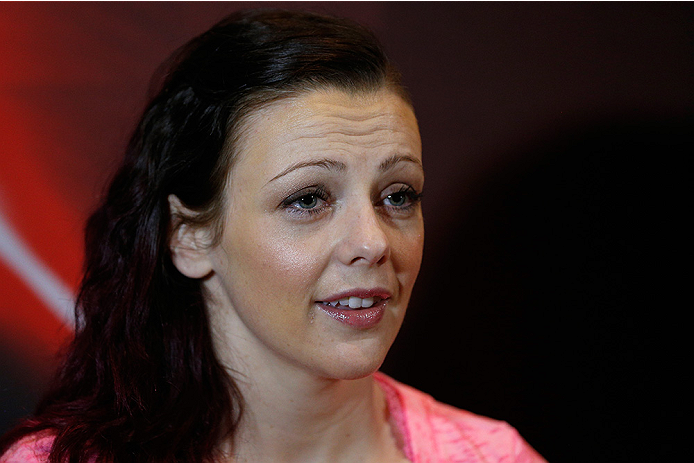 Joanne 'Jojo' Calderwood, 28, from Kilmarnock, Scotland, is taking part in the first women-only season of BT Sport's The Ultimate Fighter - a reality TV series where she will compete against other female fighters from around the world.
'People say "your face is too pretty to be getting hit". I just laugh. I train hard every day so that I don't get hit in the face!' she said.
Although some may be shocked at Jojo's vocation because of her gender, she said there's no such sexism within the fighting industry.
She said: 'Luckily, I've been in an environment where I've never been treated badly. My fans like me because I'm a good fighter, not because I'm a woman.