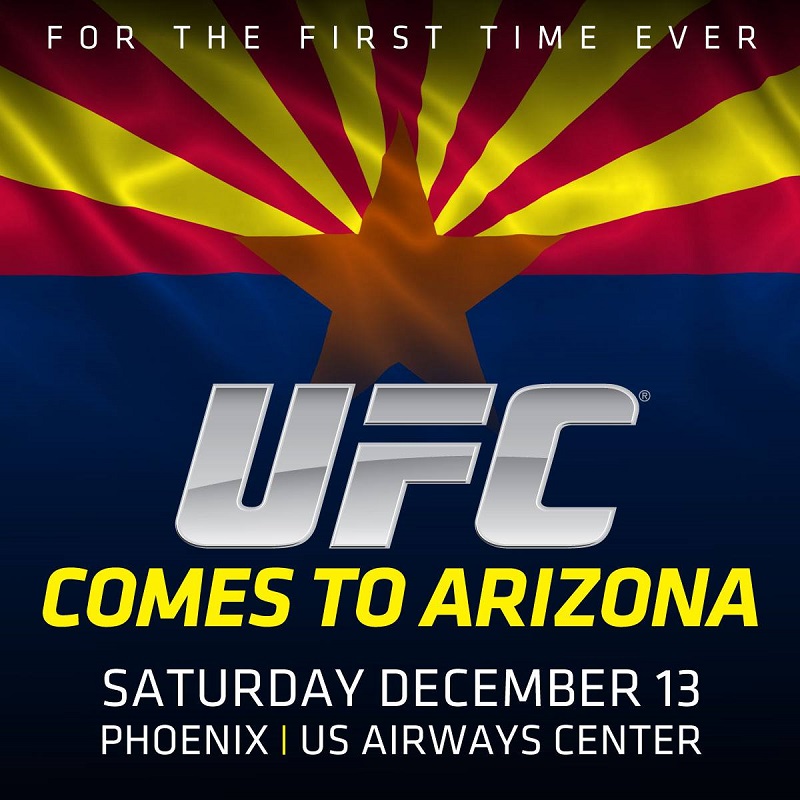 On Saturday night during the Fight Night: Lawler vs. Brown broadcast on Fox, it was announced that the UFC will make its first trip to Phoenix, Ariz. in December this year for the final UFC on Fox event of 2014.
No bouts have been announced yet. The last three Fox main events were Robbie Lawler vs. Matt Brown, Fabricio Werdum vs. Travis Browne and Benson Henderson vs. Josh Thomson.
Make sure to check back at UFC.com for updates on this card and all future UFC events.