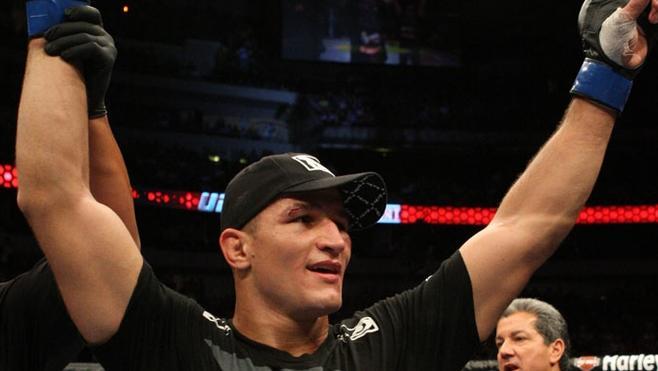 Junior dos Santos is desperate to put his 14 months of injury hell behind him with a devastating performance against Stipe Miocic.

The former heavyweight champion takes on Miocic in the five-round main event in Phoenix, Arizona on Saturday night.
'My main objective in my career is to be the champion again,' he added. 'I really believe I can. I'm just trying to be stronger mentally, to put everything in the right place right now in my career, and have the same desire to win that I always had. The win against Miocic is going to put me in the line to fight for the title again.