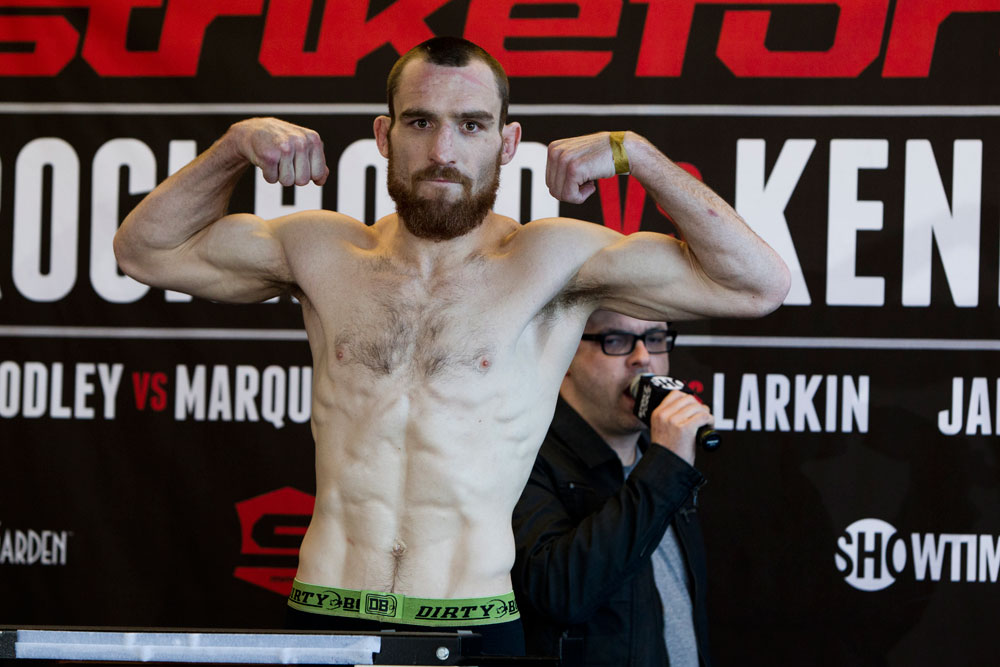 UFC lightweight
Pat "Bam Bam" Healy
embraces the pressure of the fight game. And so far, Healy's recipe for success has relied on doing the things that other fighters make efforts to avoid. More about his unusual approach here:

Do this Don't: Stress Out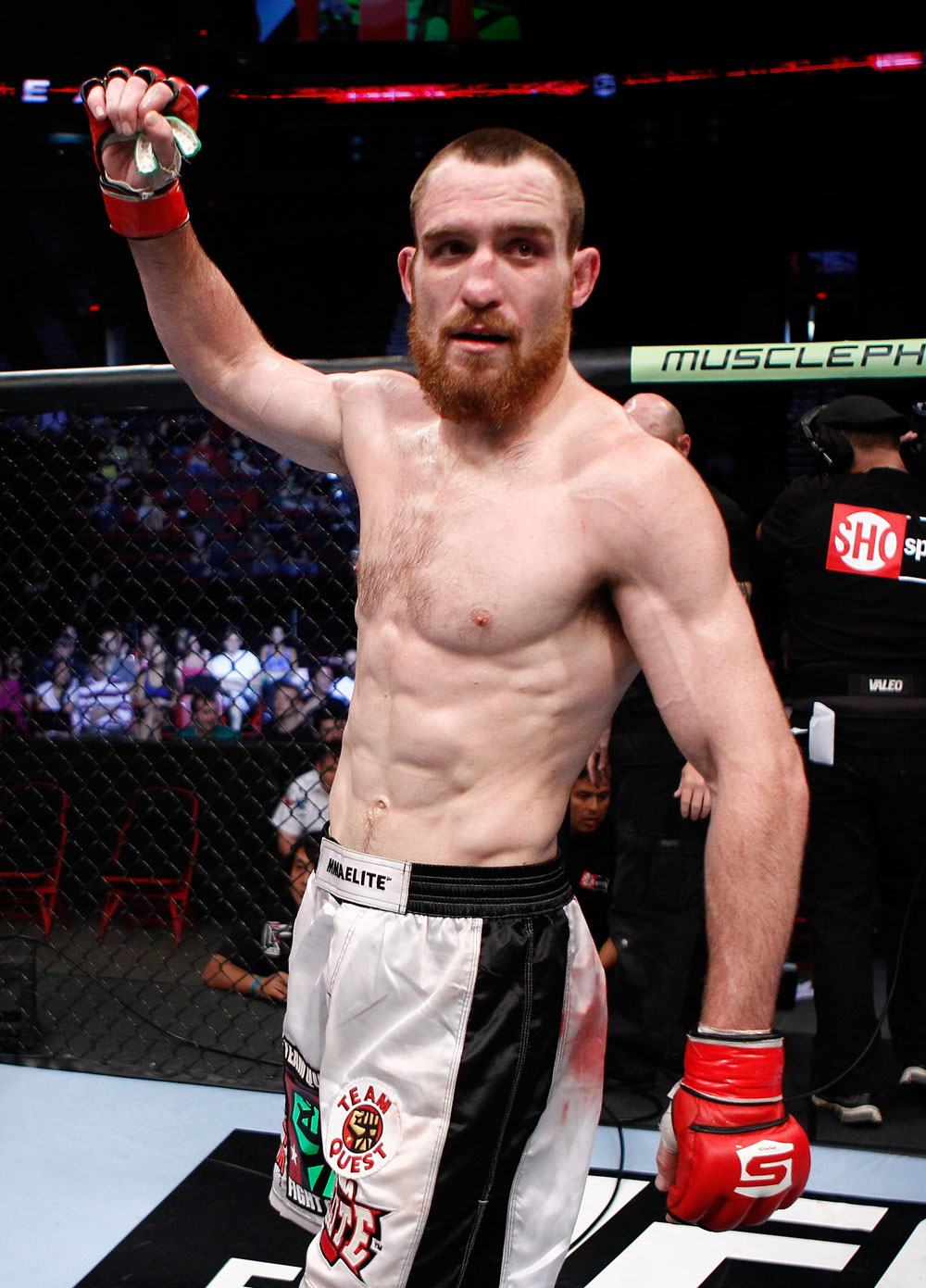 Surprisingly enough, a majority of the stress he's been under is homegrown and by design.
"About a month out from a fight, I start to force myself to feel the pressure," Healy told UFC.com. "The staredown, weigh-in, heading into a hostile crowd … you have to think about the pressure early and often and know it's going to be there; you almost have to embrace it." Get used to the discomfort on the front end, Healy seems to think, and you'll be less likely to fall victim to jitters during the real deal.
Do this Don't: Skip Protein
Healy's diet is as unconventional as his approach to the butterflies. Quick-digesting whey protein shakes that many athletes use to aid muscle growth and repair after tough workouts are out. Fruit and vegetable juice is in.
"I'm a pretty big guy to have to get down to 155 [pounds], so I need to do everything to get there," he said. "Vegetable juice goes right through me. I'm hardly putting on any calories and the nutrients stick, so I get a lot of bang for the buck. Plus, that juice is like an energy boost to me after a workout; it brings me back to life."
While a protein-free meal plan isn't advisable for most people, Healy is on to one element that many athletes underestimate: Timing."Proper meal timing is critical, not just for meeting your nutrient needs, but for mood," says Andy Hennebelle, NASM-CPT, CSCS, USAW, a strength coach at the UFC Gym in Corona, Calif. "When an athlete feels better and more confident, he'll put forth more effort, and the end results is a better workout."
For everyday athletes, Hennebelle recommends a carb-rich snack about an hour before a workout to build up glycogen. "We don't want to see a lot of grains and fats because we don't want to pull blood from the muscles to the stomach." Eat a full meal within three hours of finishing your workout to build up your stores with a balance of carbohydrates and protein.
Do this Don't: Take Days Off
"I usually take Wednesdays and Sundays off," he explained. "I know some people don't take days off, but you can only push your body so hard. If you're taking less rest and getting more workouts but the intensity isn't there, are you really getting everything out of each workout? No, you just grind yourself into the ground."
Do this Do: Throw the Perfect Jab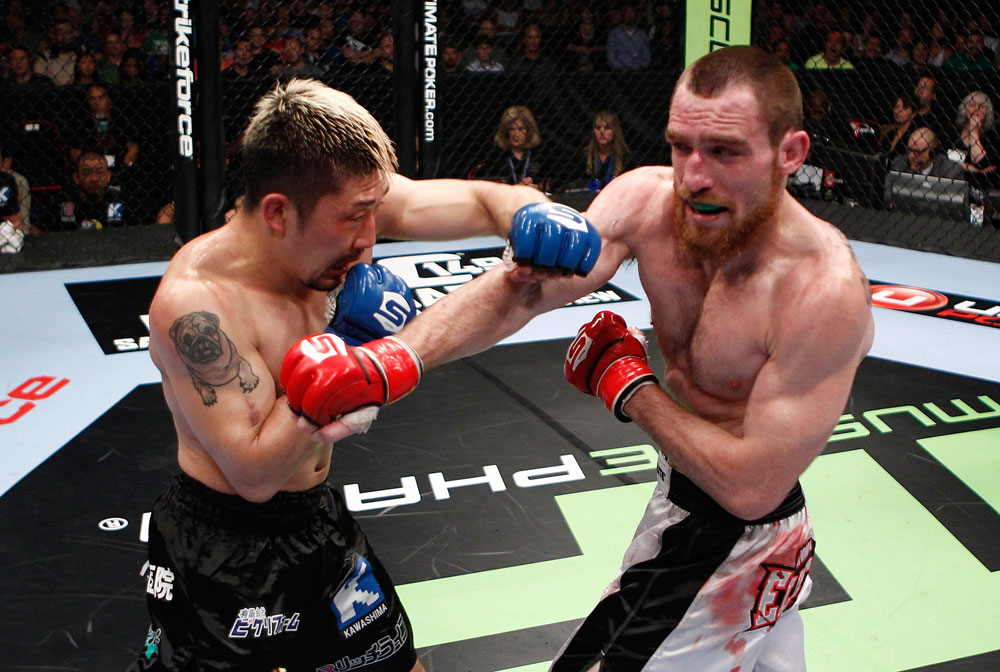 Of course, some basics don't need to be bucked -- an essential component to Healy's strategy on fight night will be delivering a healthy jab, and Healy sticks to the tried-and-true rules for this striking technique. The jab can blunt an opponent's attack to set up punches, kicks, and takedowns, making it Healy's favorite punch. Here, his secrets for a perfect jab.
Tip #1: Stay loose and throw your jab without tension.
Tip #2: Keep your elbow in tight. If it flares out, your opponent will see it coming.
Tip #3: Pump it out without using a lot of energy. "Get that baby snapping!" he says.
Tip #4: Push off of the rear foot to generate more power.
Tip #5: Hands up, chin down. "I try to keep my non-striking hand up a little so I have a good defense when the jab is extended," says Healy. "I want the hand to be on my chin so my shoulder is high and my face is hidden if they try to counter."