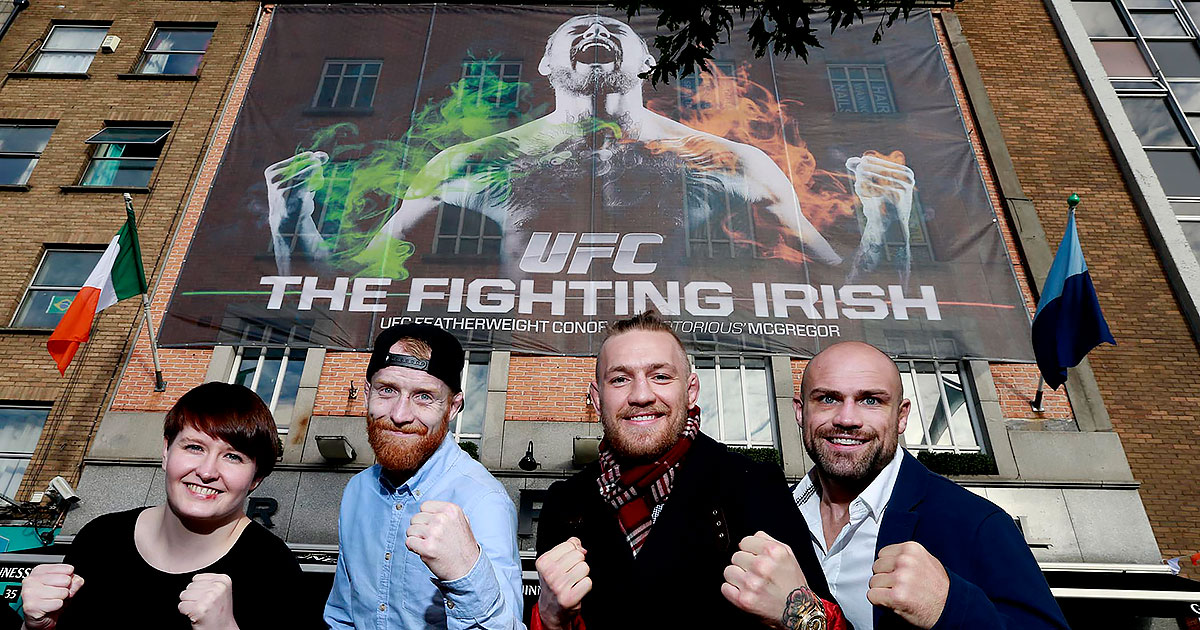 Irish featherweight Conor McGregor, fresh from his first round TKO of Dustin Poirier at UFC 178 arrives back in his hometown to be greeted by a 410ft wide 'Fighting Irish' billboard. McGregor was joined by his team mates Patrick Holohan, Cathal Pendred and current Ultimate Fighter 20 contender Aisling Daly.
Welterweight Pendred, also returning from a successful outing aboard at UFC Fight Night Stockholm said: "It's the way we fight that helps us capture the world's attention. There's a fighting spirit within the Irish that is unmatched, it comes from our history of fighters. We have strong wills and never give up."
If the Irish are involved we can always expect fireworks no matter where the event takes place. "We come from a fighting nation, we've been fighting for a long long time, and it shows through the fighters now that we are a fighting nation. It's about time we were on the map," Holohan added.
In Dublin? Get down there and take a pic and tag it on Twitter: #UFCFightingIrish