"FightMetric's inaugural Strength in Numbers campaign for 2013 concluded with UFC 168. We pledged to donate $5 for every minute UFC fighters spent competing in the Octagon. In total, 2013 saw 4,014 minutes, 9 seconds of Octagon time, a new UFC record for a single year. That means FightMetric will donate $20,070.75 to the Fisher House Foundation to benefit the families of wounded warriors. We look forward to continuing the campaign in 2014 to raise even more money for charity.
"Here are some notes from a year's worth of UFC fights and how they affected the charity campaign:
"The longest event of the year, UFC on FUEL 7, raised $843.25. That event featured 10 of 12 fights going at least 15 minutes and clocked in at a total of 168 minutes, 39 seconds."
Read the rest of the article.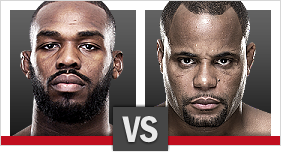 Sunday, January 4