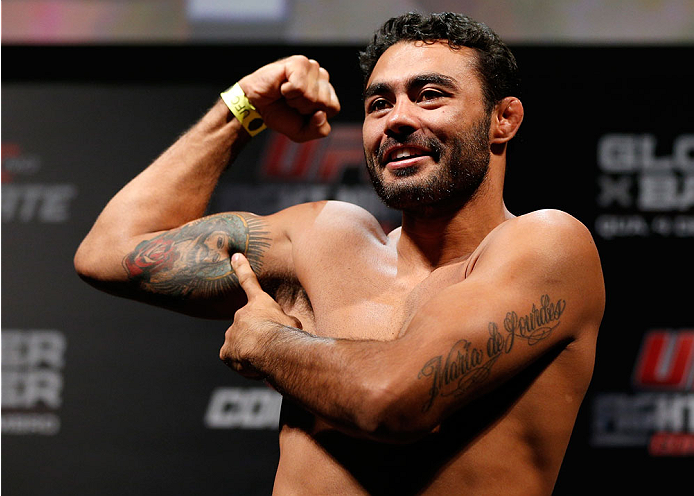 With
Lyoto Machida
being
plucked to headline
UFC Fight Night
in Manchester, UFC middleweight
Tim Kennedy
was left without an opponent for the November 6
Fight for the Troops
event. After lobbying for
several days on Twitter
, Kennedy finally found a taker: Machida's countryman
Rafael "Sapo" Natal
, who has won five of his last six bouts, all in convincing fashion.
The Brazilian "Sapo" looks to make a statement in his first UFC main event, which is scheduled for five rounds. Natal had originally been scheduled to fight Ed Herman at
UFC 167
; a new opponent for Herman will be named in days to come.
Natal appeared excited about the news,
Tweeting
"GOD is WONDERFULLLLLLLL AUUUUUUUUUUUUUUUUU..." minutes after the bout was confirmed.
Kennedy, an Army special forces operative with a unique sense of humor -- he once
re-made a Katy Perry
video shot-for-shot -- responded with equal enthusiasm. "I love that I'm fighting a guy with beautiful bronze skin," Kennedy said in an interview with
MMAjunkie.com
. "He looks dashing regardless of what he's wearing. Because of that I hate him."