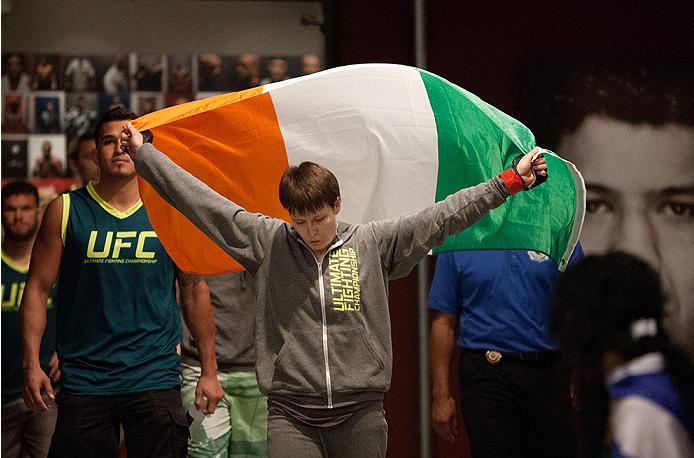 Aisling Daly
has a crystal clear voice, and message: women's sport in Ireland needs greater funding. That clear method is also in her UFC fighting style: relentless.
The 26-year-old from Dublin has been pushing the boundaries as a pioneer in women's MMA, just as fellow Irish woman and atomweight Catherine Costigan has. Yet they are like two islands in the sea.
Daly, a product of John Kavanagh's Straight Blast Gym (SBG) team, told Telegraph Sport: "I honestly just think that women in sport in Ireland isn't very popular. There's a huge obesity problem and from the government down and the grass roots up it just isn't encouraged for women to take part in sports."
"Girls are taught from a young age that it's not feminine to compete in sports, but that's not the case. They're even wary of going to a gym or doing a Zumba class. If you don't do that, you'll never be competitive. We only have a small handful of top female Irish athletes."