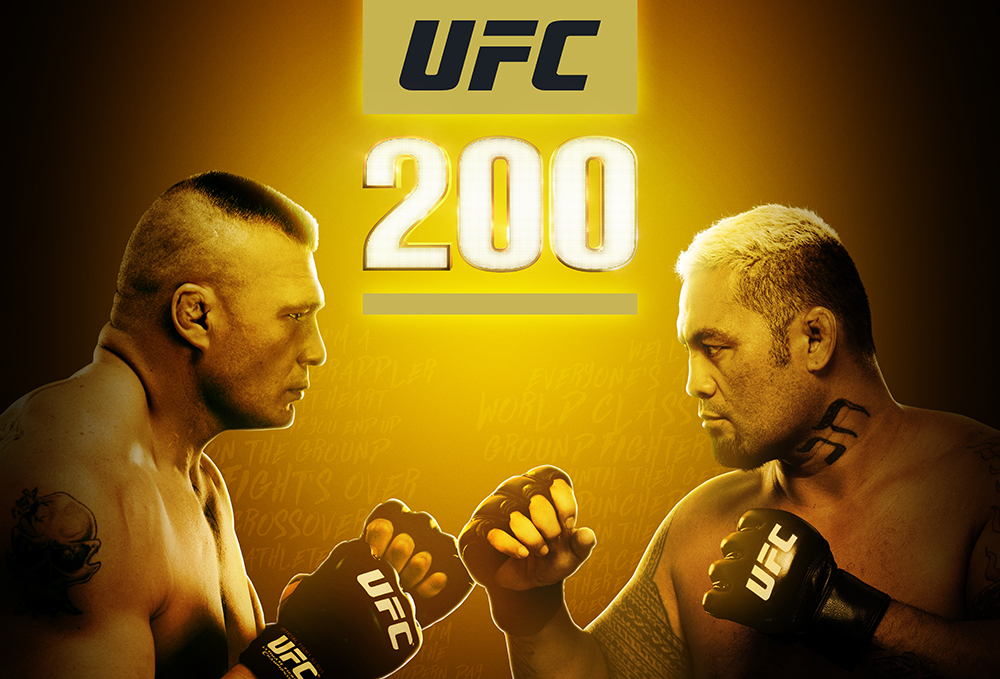 Neither Brock Lesnar nor Mark Hunt are particularly talkative individuals, and when faced with questions on Thursday's UFC 200 media conference call, the heavyweight combatants that will take part in next Saturday's penultimate bout kept things short, sweet and to the point.

After discussing his truncated training camp and the appeal of stepping into the cage with a former champion and formidable draw like Lesnar, Hunt joked about the dealing with the desert heat in Las Vegas, where he's been posted up at Xtreme Couture for the last couple weeks.

Though 20 of the 30-odd questions on the call were directed his way, Lesnar kept most of his fight-related comments to a sentence or two, only really opening up when asked about the perks of residing in rural Saskatchewan and passing down the work ethic instilled in him as a boy in Webster, South Dakota to his kids on the family farm in the rural village of Maryfield, which is now his primary residence.

Normally, a call where half of the participants aren't exactly the most verbose speakers would be a potential recipe for disaster, but thankfully, the other two men on the call more than made up for Hunt and Lesnar offering mostly terse responses, as Daniel Cormier and Jon Jones engaged in yet another verbal sparring session in advance of their light heavyweight championship unification bout next weekend at UFC 200.

"He'll be tough – he'll always be tough; he's a good fighter – but nothing is free," Cormier began when asked to compare the version of Jones he'll face in a little more than a week with the one that beat him at UFC 182. "The Jon that showed up against Ovince Saint Preux is the guy that is going to be in the Octagon on July 9; that is who he is today.

"Nothing is free, so all the other stuff – the partying, all the other stuff – you have to pay for that and now we're seeing him where it's time to pay the cost. He's paying for all the outlandish living and burning the candle at two ends."
RELATED CONTENT: RE-LISTEN TO THE FULL MEDIA CALL HERE | The Chive animates an old Cormier-Jones scuffle
As you would expect, the comment drew a reaction from Jones, who asked Cormier, "Where do you come up with this craziness?" before inquiring about the status of his rival's candle when they faced each other for the first time.
"Why was your candle out when I beat you the first time?" Jones asked repeatedly as Cormier tried to answer back.
"Somehow your candle is re-lit? I don't get it," he added, before calling for the next question.

Later in the call, after Lesnar told Washington Post reporter Marissa Payne, "Honestly lady, I really don't care" when asked how he hopes to be remembered by fans, the light heavyweight rivals got into it again.

Asked to clarify what it is that causes there to be such friction between he and Jones, Cormier pointed to the various missteps and mistakes the current interim champion has made outside of the cage as the source of his frustration over the years.

"A lot of the things that I did not like about Jon, honestly, it was stuff that had nothing to do with what he did in the Octagon," Cormier explained, admitting that he is no longer concerned with trying to make Jones pay for his transgressions and that letting go of that self-imposed burden has been a freeing experience.

"'Who the hell am I to try to make Jon pay for his crimes against society and the world?'" he asked rhetorically. "I could not understand how a person that had so much to lose was willing to toss it all away, but now, I really don't care, to be honest with you."

Jones, of course, took the opportunity to needle Cormier over his comments.

"So the reason why you lost the first time was because you were carrying the weight of the world?" asked "Bones," who earned a unanimous decision win over his UFC 200 opponent in their first meeting.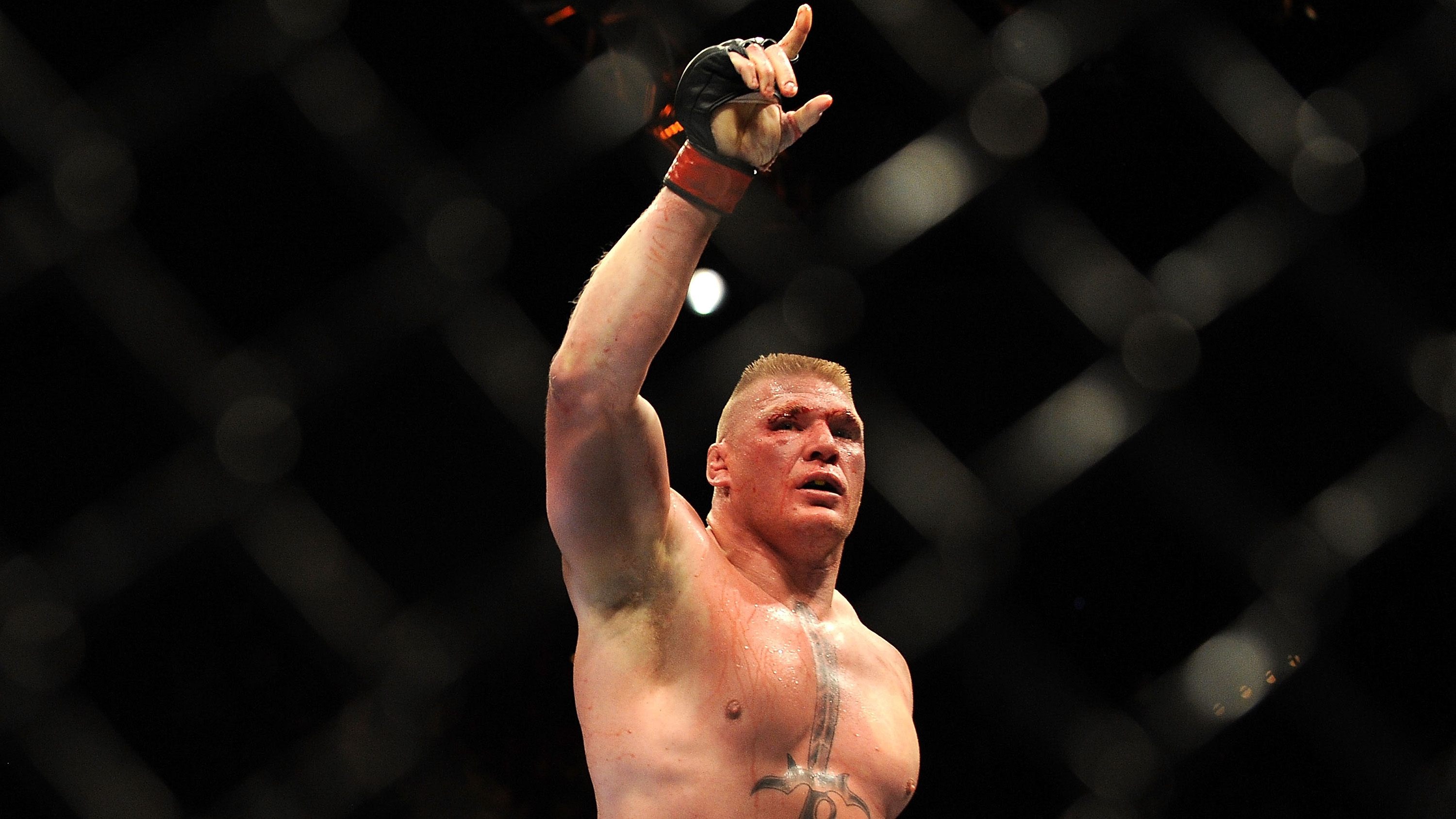 As the two resumed talking over each other and bickering on the line, refusing to let the other get the final word in and continuing to agitate each other, a cackle filled the call.
It was Lesnar.
"C'mon DC – are you sure you don't love him?" the former heavyweight champion and WWE superstar asked, never missing a chance to get in a good rib.
"I find it amusing," Lesnar said when asked if he missed the competitiveness that comes out on these UFC calls. "It's funny. It's good times, absolutely."
And if a verbal battle between two bitter rivals is entertaining enough to get a response out of the usually stoic Lesnar, you have to know the action will be even better when Cormier and Jones close out International Fight Week in the main event of UFC 200 next weekend.
E. Spencer Kyte writes the MMA blog Keyboard Kimura for The Province newspaper in Vancouver, British Columbia, Canada. Follow him on social media: @spencerkyte.