UFC president Dana White,
Tito Ortiz
and the winners on the main card addressed the media after
UFC 133: Evans vs. Ortiz
in Philadelphia.
White awarded two traditional bonuses of $70,000 to
Vitor Belfort
for his Knockout of the Night over
Yoshihiro Akiyama
and to
Rashad Evan
s and Tito Ortiz for their exciting and emotionally-charged Fight of the Night.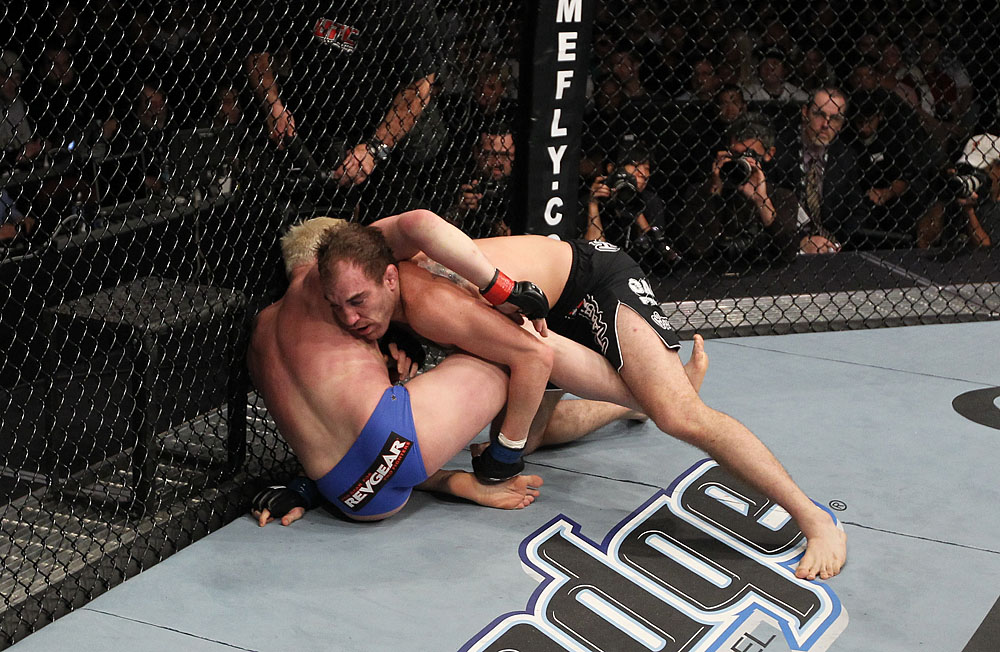 With no submissions on the card, there was no Submission of the Night bonus to give. In its place, White announced that he would give a $70,000 "Thanks for getting those
horrifying shorts
off TV as soon as possible" bonus to
Brian Ebersole
for his first-round finish of the scantily-clad
Dennis Hallman
(photo, right).
Video highlights are linked from the fighters below:
Rashad Evans and Tito Ortiz
Vitor Belfort, Brian Ebersole and Rory MacDonald