1. Nate Diaz's diet is...
A. Raw vegan
B. Paleolithic
C. Mediterranean
2. Gray Maynard's roommate at Michigan State University was...
A. Gilbert Melendez
B. Rashad Evans
C. Ryan Gosling
3. Raquel Pennington is enrolled in college studying…
A. film
B. accounting
C. pre-med
4. Roxanne Modafferi, while wearing a

Santa hat in a Youtube video, ate a...
A. grasshopper
B. reindeer
C. churro
5. Peggy Morgan's nickname is...
A. The Porcelain Punisher
B. The Daywalker
C. The Fire Hawk
6. Jessamyn Duke's previous job was as a...
A. flight attendant
B. pharmaceutical sales representative
C. model
7. Davey Grant's previous job was as a...
A. club DJ
B. wedding photographer
C. blacksmith
8. Chris Holdsworth's motto "H.W.P.O." stands for...
A. Hit, Wrestle, Pummel, Omoplata
B. Hard Work Pays Off
C. Holdsworth Wins Pretty Often
9. Juliana Peña is an avid NFL football fan of the...
A. Houston Texans
B. Seattle Seahawks
C. Denver Broncos
10. Jessica Rakoczy earned this many pro boxing world championships...
A. 3
B. 6
C. 8
Answers: a, b, c, a, b, c, a, b, c, c
Watch Past Fights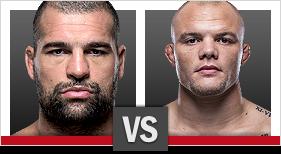 Sunday, July 22