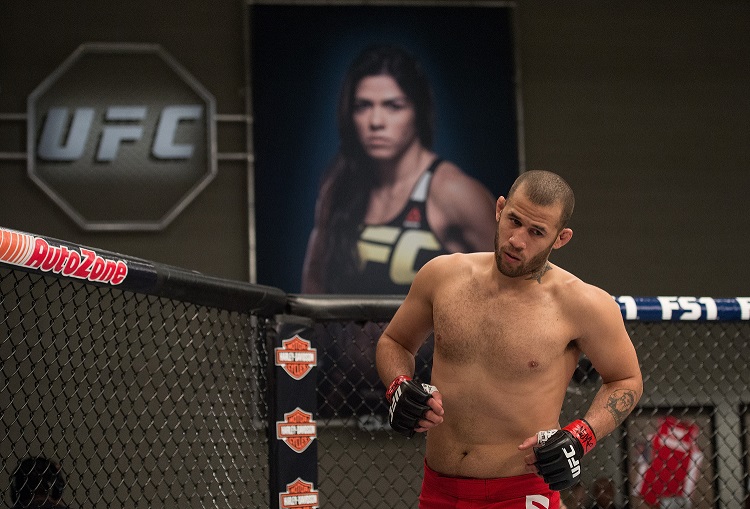 It's been a little tough adjusting to life in the house. I myself have never lived with 15 other people. The two teams are on different training schedules. Claudia chose the early schedule for us so we would be training at 10am which meant we had to go to bed earlier to get up for training, which can be hard when the other team is up hanging out.

We've lived together for some time now. Everyone has kind of become friendly with each other even though we know we will potentially be fighting each other. It did feel like it was us vs. them even though we had all been chummy. We felt very confident that we could win every fight. As I'm sure they did the same. For us it felt like grapplers vs. strikers and maybe we were a little bias but we felt we definitely had the advantage.
RELATED CONTENT: Fighter Blogs: Amanda Cooper - Ep. 3 | Eric Spicely - Ep. 2 | Episode 1
We went right into live training. It was very tough but I've been training for a long time now at many different places. I feel like I can tell the difference between good and bad training. Even though the training was very intense it was very good and smart training. I mean Claudia brought her team from home. Her full-time team that she works with and who have coached many people to great heights in the world of MMA. So the trust was there between us and the coaches despite how hard it was.
Interact with Eric!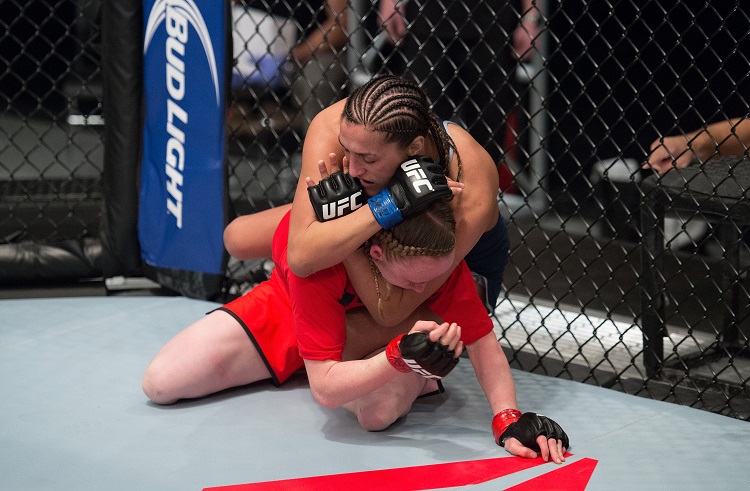 After watching the first two fights I was obviously happy with the results. I felt what really made the difference in those fights was the grappling. Obviously something I'm very big on. Cory showed a lot of heart and Tatiana came in and put on a grappling clinic. I was very impressed with her. The level of wrestling she possesses is very hard to match or obtain. At one point she was the No. 1-ranked wrestler in the country. That's something you can't learn in a short period of time and makes her style perfect for this tournament. I am very invested in everyone on our team and will be watching every single one with a close eye. We are a family, not just a team.