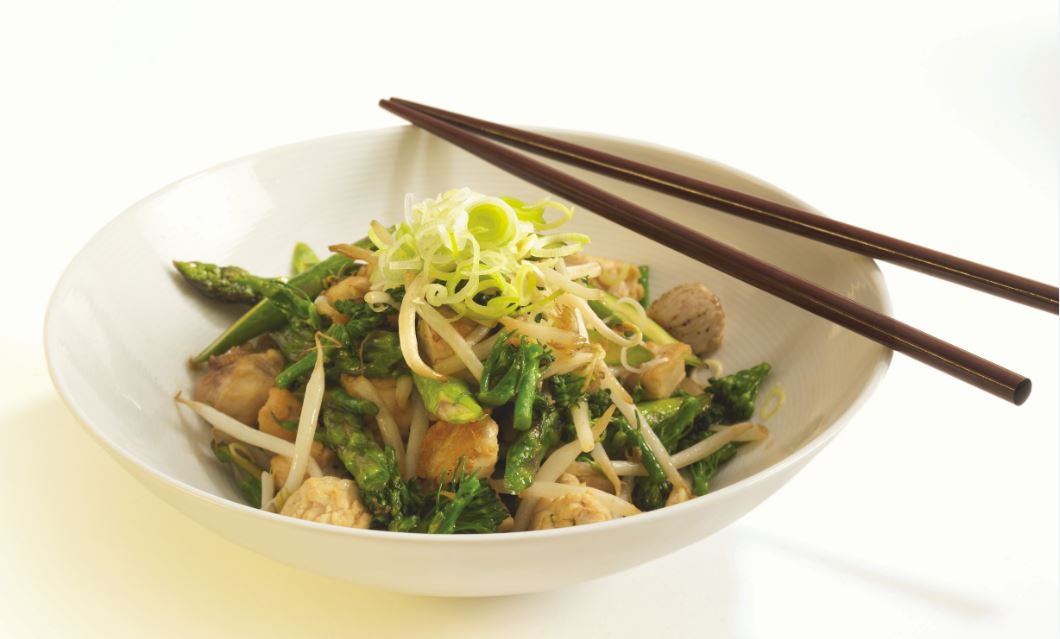 Ingredients:
1 chicken breast, cut into bite-sized pieces
(Vegan option: Omit chicken, serve vegetables over quinoa)
2 cups broccoli and/or asparagus, chopped
1 cup mushrooms, chopped
1 Tbsp. low-sodium soy sauce
4 green onions, chopped
1 handful bean sprouts
Directions:
• Coat small pan with peanut oil, and cook chicken until no longer pink inside.
• Steam broccoli/asparagus in separate pan until tender.
• In another pan, sauté mushrooms in peanut oil until browned.
• Combine chicken, mushrooms and broccoli/asparagus in bowl.
• Top with onions, sprouts and low-sodium soy sauce.
The good stuff
A lean protein, chicken is both filling and healthy, because it's a complete protein that contains water-soluble vitamins. Broccoli is a good source of fiber and vitamins, while both broccoli and asparagus offer antioxidants.
(Vegan) Serves 2.
Get more recipes and a full 12-week fitness plan at
UFC FIT
.