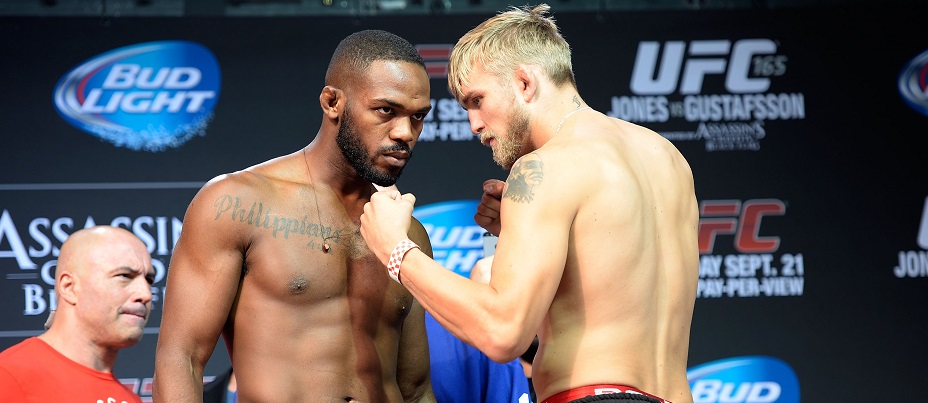 In an exclusive interview with UFC President Dana White and UFC light heavyweight champion Jon Jones, it was announced that the rematch between Jones and number one contender Alexander Gustafsson has been set for September 27th.
After returning from a trip to South America, Jones finally had a chance to sit down with White and UFC CEO Lorenzo Fertitta today to talk about his next fight.
"There was never an issue with a contract. I was traveling and finally got to Vegas and got to talk with Dana and Lorezno. We talked and September 27th, I'll be fighting Gustafsson," Jones explained.
"I think Cormier is the tougher fighter, but the fans want to see me fight Gustafsson. There was never an issue with taking the Gustafsson fight," Jones said. "The issue was that my brother is getting married in July and I would have preferred a later date. I didn't want to go this early and I would have preferred to go later in October or November. It is what it is. We have a date now, Sept 27th. This was a personal decision for me. I will be at my brother's wedding and have a proper training camp."
"Obviously Jon is right, this if the fight the fans want to see. The great thing about this is, we get Jones vs Gustafsson, and if Jones beats Gustafsson, we get Jones vs Cormier. Two great fights in the light heavyweight division with three of the baddest guys in the world: the pound-for-pound best fighter in the world and champion Jon Jones, and the number one and two contenders," UFC President Dana White commented.