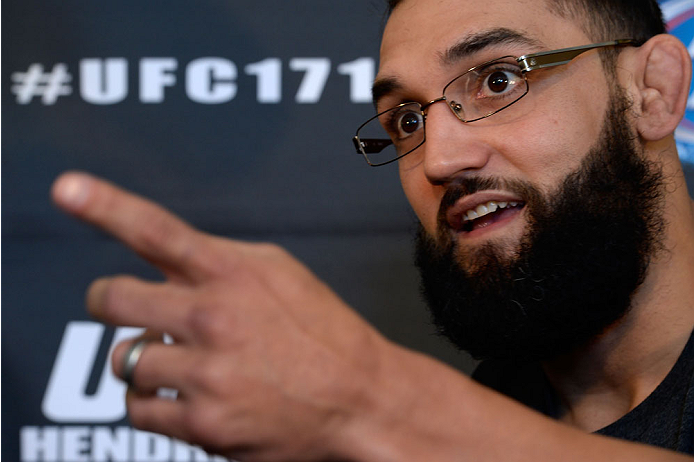 "Most Saturdays, you can find
Johny Hendricks
spending time with his wife and three young daughters, playing golf or hunting. But once every few months, he steps into a steel cage with an unlucky opponent and becomes "Bigg Rigg" Hendricks, one of the top fighters in the world.

"Hendricks trains full time, often two or three times a day. Strength and conditioning circuits at a local high school, striking and jujitsu training at the gym, and trips to Oklahoma State to wrestle with his former coach at his alma mater are staples of his routine."
Check out the full article.