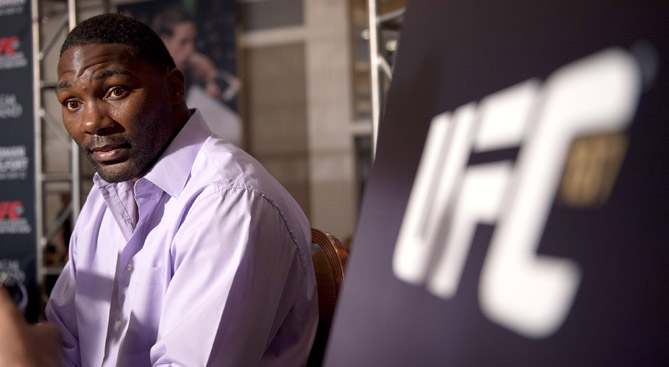 The UFC light-heavyweight division was altered immeasurably when
Jon Jones
was stripped of the title, and the ramifications of the unfortunate sequence of events involving 'Bones' are still being felt now.
Daniel Cormier
and
Anthony Johnson
competed for the vacated strap at UFC 187, and it was Cormier who brought home the belt with a one-sided submission win. Having been beaten by Jones the same year at UFC 182, 'DC' was the subject of some criticism once he became champion.
It was perhaps unfair to compare the current champ with the vacated one, as Cormier had no control over the circumstances that eventually led him back to his second consecutive title shot.
Alexander Gustafsson
is subject to similar talks now he has been named as the next challenger to the title, and that's because 'Rumble' knocked 'The Mauler' out in their January meeting. So both Cormier and Gus have walked in t title shots on the back of losses, and the irony is not lost on Johnson.