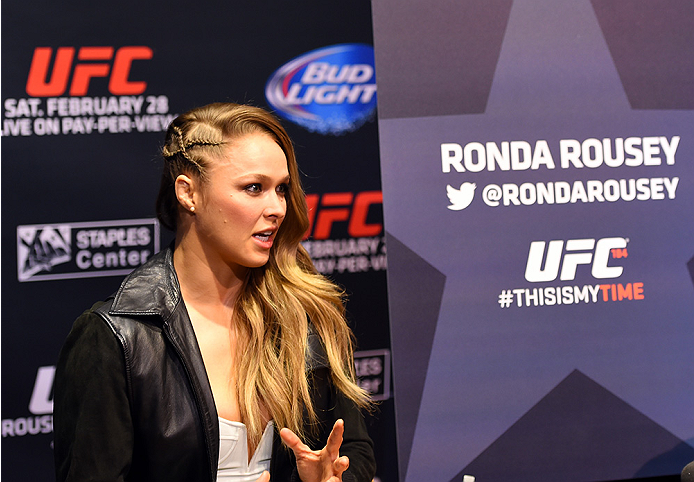 In 2013, a revolution began in the UFC, as female fighters entered the Octagon for the first time. Two years later, bantamweight champion Ronda Rousey is a crossover superstar, there are two divisions stacked with talented fighters that include Olympic medalists, boxing world champions, and several standouts from other combat sports disciplines, and two seasons of the hit reality series The Ultimate Fighter has featured women as competitors.
To discuss the rise of Women's MMA, UFC President Dana White, Rousey, and top bantamweight contender Jessica Eye will be in Austin, Texas on Saturday, March 14 to appear at the South by Southwest (SXSW) festival for the UFC: Women Breaking Ground Inside the Octagon session.
The session will take place in Ballroom D of the Austin Convention Center from 12:30pm to 1:30pm.
For more information, click
here