Karolina Kowalkiewicz, the UFC's newest strawweight, has a need for the extreme.
The 29-year-old Kowalkiewicz feels right at home flying through the air while parachute jumping or sky diving. She likes to feel alive.
But since Kowalkiewicz began her MMA career, these high-flying extreme sports have been off limits to avoid injury. So the Polish strawweight seeks her thrills through fighting.

An exhilarating matchup awaits Kowalkiewicz, who hails from Lodz, Poland, in her UFC debut when she faces No. 7-ranked Randa Markos in Orlando on Dec. 19. An experienced strawweight who has faced some of the best fighters the division has to offer, Markos has an overwhelming wrestling base and she'll likely look to test Kowalkiewicz and push the pace early.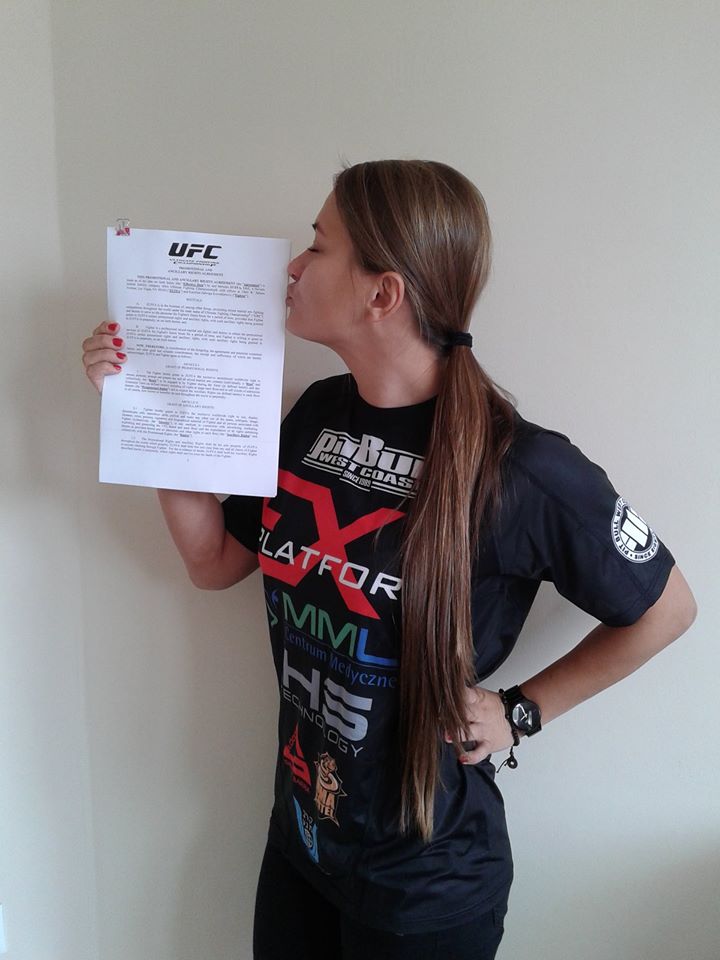 Kowalkiewicz is excited to challenge herself right away in an improving and more robust strawweight division.

"I think Randa is a really great fighter and a complete fighter," Kowalkiewicz said. "For me I am very happy that I can fight with her because she is really good."

What started as an interest in self-defense at 16 has blossomed into a full-blown, well-rounded MMA arsenal for Kowalkiewicz. She began with Krav Maga and now has spent time training boxing, kickboxing, wrestling, Brazilians jiu-jitsu and more.

Wherever a fight goes, Kowalkiewicz said she will be comfortable.

"This is MMA so I feel good with striking, kicking, wrestling, BJJ – I train everything. So for me everything is OK," Kowalkiewicz said.

Kowalkiewicz has watched as fellow countrywoman and trailblazing strawweight Joanna Jedrzejczyk has put Polish MMA on the map in the UFC. Kowalkiewicz respects the champion but looks forward to one day challenging her for the strawweight title.

For now, Kowalkiewicz is focused on Markos and enjoying her new place of employment. It's been a longtime goal to fight in the UFC.

More in the "Welcome to the UFC" Series: Sage Northcutt | Danny Roberts | Tamdan McCrory | Bilyal Makhov

"UFC was my big dream and I'm very happy that I can be a part of the UFC," she said. "I hope after my first fight people will know me better. They will know my fight style."

Matt Parrino is a digital producer and writer for UFC.com. Follow him on Twitter at @MattParrinoUFC