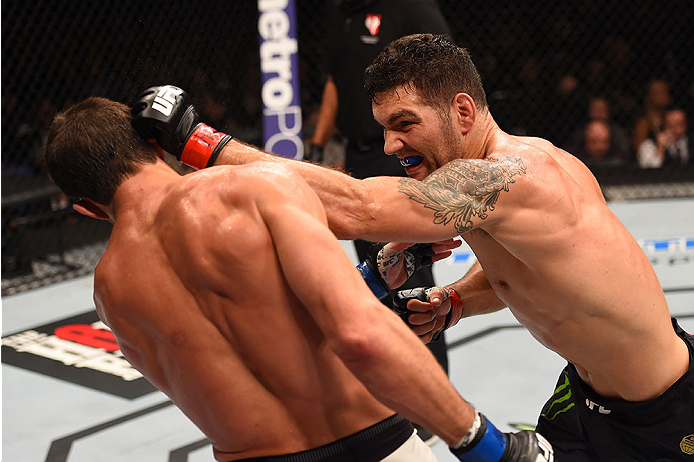 Former UFC middleweight champion Chris Weidman won't be fighting to regain his 185-pound title on November 12, but competing in his home state on the historic UFC 205 card against Yoel Romero will be just as important for the New York native.

Baldwin's Weidman, currently ranked No. 2 in the world at 185 pounds, has spent countless hours aiding in the process of getting mixed martial arts sanctioned in his home state. On Nov. 12, he will step into the Octagon against the No. 4-ranked Romero in a pivotal bout for both men's title hopes and that will likely be an emotional night for "The All-American," who spoke of the iconic Garden when the MMA Bill was signed in the arena in April.

"I grew up right on the train tracks in Long Island, so I'd always just jump on the train, and I'd get to the city and the first thing you see when you walk upstairs at Penn Station is Madison Square Garden," Weidman said. "It's almost like a second home."
Tickets for UFC 205 go on sale on Friday, September 30.