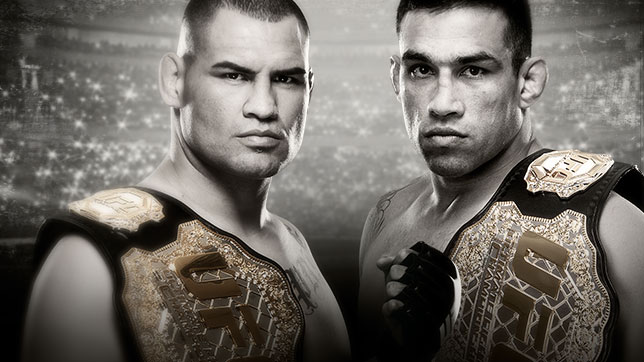 The heavyweight title will be unified this weekend in the main event of UFC 188 in Mexico City, as incumbent champion Cain Velasquez faces off with interim champ Fabricio Werdum.

Velasquez has been out of action for over a year after filming The Ultimate Fighter as well as dealing with shoulder and knee injuries that kept him sidelined for all of 2014. Now the most dominant heavyweight in the sport is back, but he's got a tough challenge awaiting him on Saturday night.
Werdum has been picking up big win after big win to make his mark in the UFC heavyweight division, culminating with a title fight victory over Mark Hunt last November while Velasquez was still out due to injury. Now Werdum wants to not only prove that his title win wasn't a fluke, but he aims to take out Velasquez and secure his spot as the best heavyweight in the sport.
In addition to the main event, the rest of the card from Mexico is stacked with former champions, title contenders and up and coming superstars all looking to make their mark.
In today's fantasy preview, we're going to examine some of those key fights at UFC 188 to see who has the edge going into the card and if there might even be an upset brewing that's worth watching for when the action starts to unfold from Mexico.
SPLIT DECISION
These are the fights that are just too close to call, but a few minor differences could mean the difference between winning or losing.
Cain Velasquez (-450 favorite) vs. Fabricio Werdum (+360 underdog)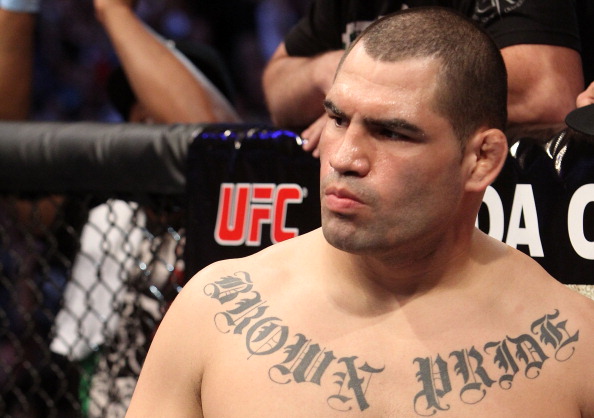 When it comes to dominant heavyweights, there haven't been many in history as good as Cain Velasquez, but as great as he's been throughout the course of his career, it's his own body that's backfired on him more often than any opponent inside the Octagon.
Velasquez has fought just four times in the past three years, but when healthy he's an unstoppable wrecking machine that few fighters in the UFC could even possibly hope to deal with. Velasquez is an imposing fighter, averaging 6.21 strikes per minute, the highest in heavyweight history, while also landing 29 takedowns during his career -- another record-breaking accomplishment. Velasquez is tied with Andrei Arlovski for the most knockouts in heavyweight history as well.
As for his opponent, Fabricio Werdum, he's no slouch when it comes to his ability to give opponents problems no matter where the fight lands. Werdum is especially dangerous on the ground, where he has gone for 21 submission attempts in his last 23 fights while earning a reputation as possibly the best jiu-jitsu artist in heavyweight history. Werdum is also dangerous on his feet, with good accuracy and a wide range of techniques, including a vicious Muay Thai attack with a knee strike that could put anyone in the division to sleep.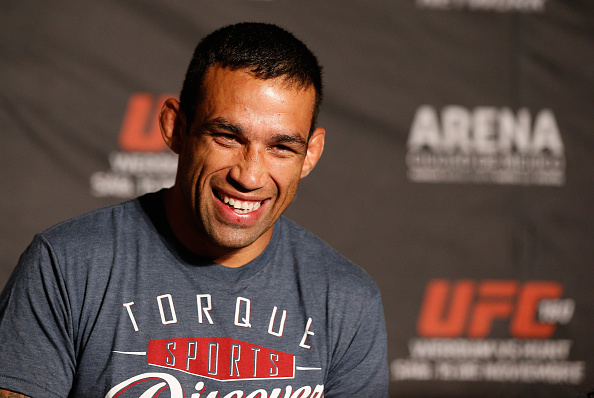 On paper, Velasquez has earned the right to be the heavy favorite and he should be the pick to get the win at UFC 188. When he's on his game, Velasquez might be the deadliest fighter in the sport because he can knock someone out with one punch, grind on them while delivering devastating punishment or just outwork them for five rounds due to his incredible conditioning.
If there's some hesitation in picking Velasquez, it comes from his time off and questions surrounding his health. Injuries have cost Velasquez a significant portion of his career and if he's not as close to 100-percent as possible going into this fight, Werdum will absolutely expose him. Werdum has fast hands, good kicks and a world-class submission game on the ground. One mistake or lapse in judgment by Velasquez and he's going to see his title wrapped around Werdum's waist.
Prediction: Cain Velasquez by TKO, Round 3
Gilbert Melendez (-185 favorite) vs. Eddie Alvarez (+145 underdog)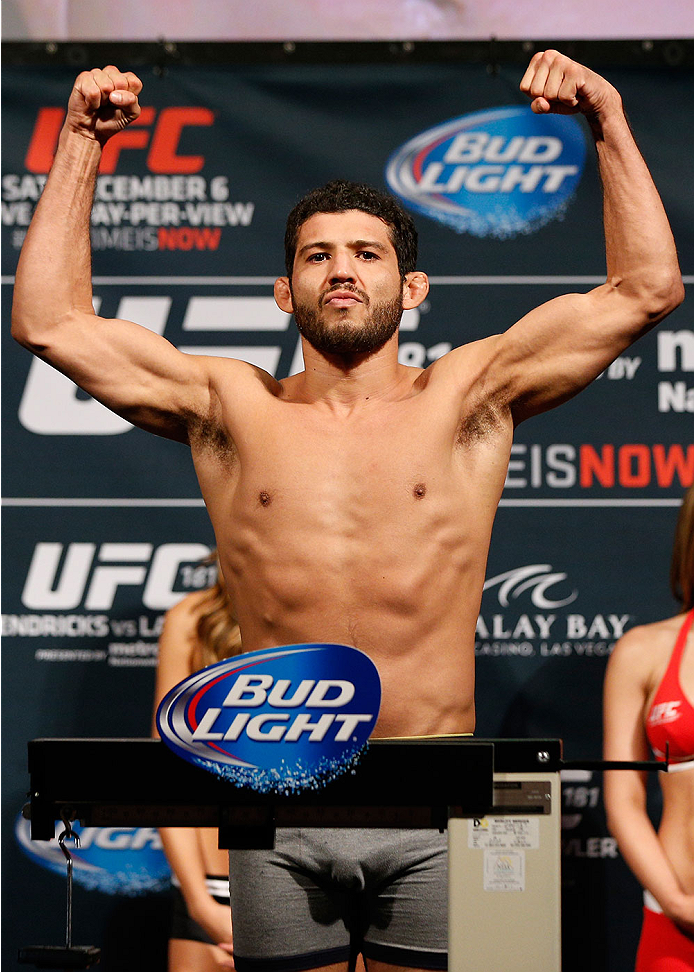 There's a lot of bad blood to settle in this fight between two former champions, as Gilbert Melendez meets Eddie Alvarez in a highly anticipated co-main event in the lightweight division. Both fighters are coming off recent losses, so getting a win at UFC 188 is key for either Melendez or Alvarez if they want to stay relevant in a very deep 155-pound title race.
Melendez is one of the most active and busy fighters whenever he steps inside the cage, as he unleashes a flurry of punches and kicks while looking to overwhelm his opponents from the start of the fight until it's finished. Melendez is no slouch on the ground either, with a solid wrestling game that can prove to be devastating if he lands on top, but chances are he'll be more than happy to stand and trade with Alvarez in this matchup.
Alvarez is certainly a tough customer on the feet, where he possesses some of the best boxing at 155 pounds while mixing in fast and fluid takedowns that can quickly take an opponent out of their game. If there's knock on Alvarez's overall game it's his tendency to get locked up with an opponent in a faux kickboxing match while forgetting that he has a fantastic wrestling game and ground control.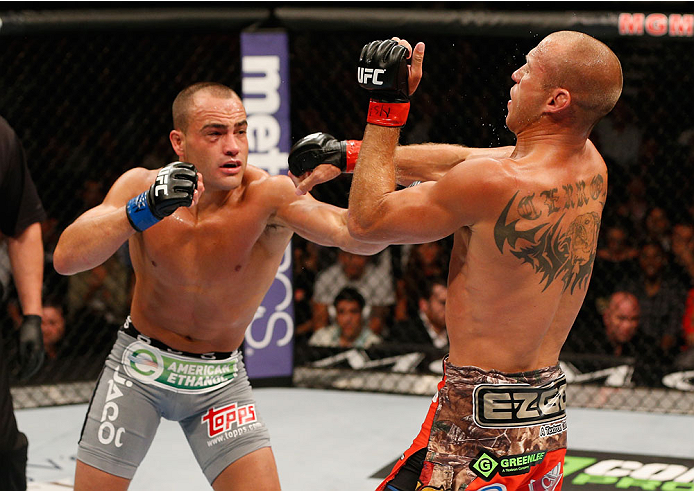 Because Alvarez has fallen in love with the idea of a slugfest and his defense has been tested and countered on more than one occasion in the past, Melendez will have a slight advantage if this fight stays on the feet. Melendez can take a punch, but he's also good at avoiding damage as well, which is something Alvarez hasn't done much lately. Chances are that pride is going to put these two lightweights in the center of the Octagon looking to stand tall and throw down until only one of them is left standing.
The tough part is that neither Melendez or Alvarez are easy to finish or have a tendency to show a weak chin, so expect this to be a knockdown, drag out war until the final bell sounds.
Prediction: Gilbert Melendez by unanimous decision.
Drew Dober (-165 favorite) vs. Efrain Escudero (+125 underdog)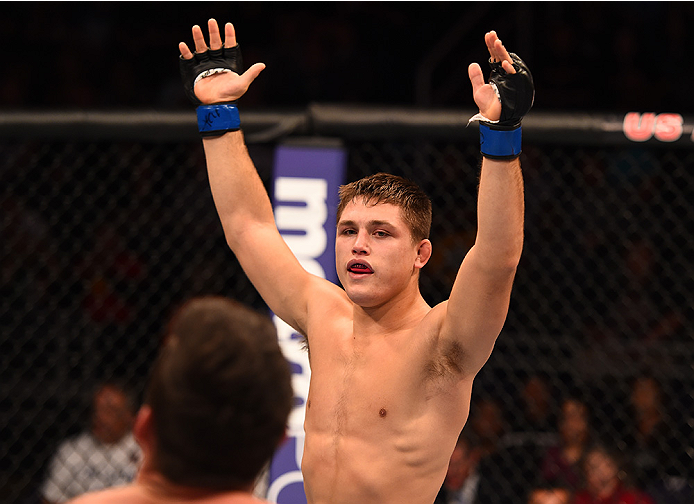 Another ultra close matchup on this card pits Drew Dober against recent Ultimate Fighter Latin America coach Efrain Escudero, and the odds reflect just what a tough fight this will be to dissect.
Dober has been up and down during his UFC career, but he's shown great promise in virtually all of his fights, even when coming up short. Dober is a good finisher as well, putting away 73-percent of his opponents during his career with a mix of submissions and knockouts. In the UFC, Dober has definitely preferred the stand-up realm, as he still hasn't even attempted a takedown yet, but his defense is solid while blocking just under 70-percent of the attempts against him.
Meanwhile, Escudero is in the middle of a third run with the UFC while looking to make the most of this opportunity following his coaching stint on the reality show. Escudero has definitely been an up and down fighter over the last few years, although he displayed great technical boxing and wrestling in his last two fights since returning the promotion.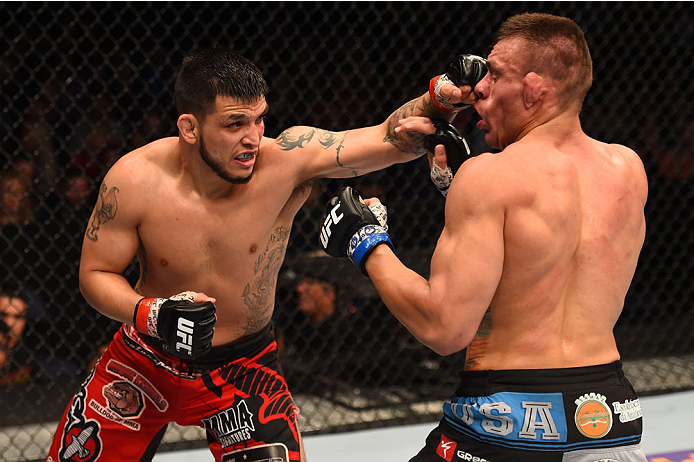 So where do these fighters separate to determine a winner?
Well, Dober will certainly pack the bigger punch on the feet, but he's going to have to fend off a well-rounded attack from Escudero, who might want to box or turn this into a grappling exchange on the ground. Dober is tough in scrambles, so Escedero has to make sure when he throws his combinations that he gets his defense back and set before his opponent can counter. If Escudero fights up to his ability and doesn't fall in love with just striking, he has more ways to win this matchup. He can mix in the takedown while keeping Dober guessing, and over three rounds that could lead to a victory.
Prediction: Efrain Escudero by split decision
KNOCKOUT PICKS
Kelvin Gastelum (-405 favorite over Nate Marquardt)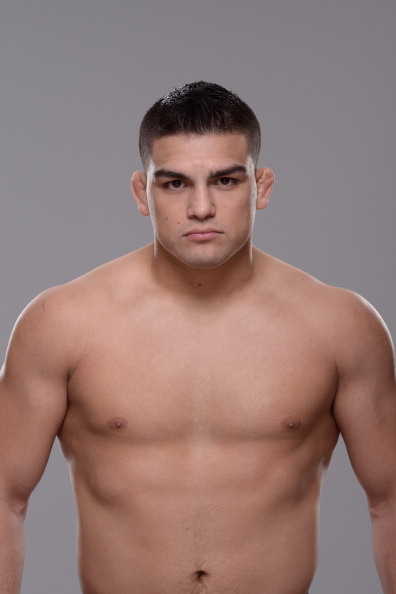 Former Ultimate Fighter winner Kelvin Gastelum returns to middleweight for his fight against Nate Marquardt after weight cutting issues forced him to forgo a run at 170 pounds. Despite his weight problems, Gastelum was quickly rising up the ranks at welterweight and should still be considered one of the brightest rising stars in the UFC.
Marquardt has faced a very up and down run since returning to the UFC, where he fell short in a couple of fights at welterweight before returning to 185 pounds and submitting James Te Huna in the first round. His good fortune was short lived, however, as Marquardt quickly lost a one-sided decision to Brad Tavares in his very next fight.
The move back to 185 pounds for Gastelum will undoubtedly help his conditioning because he won't be shedding nearly as much weight for the fight. While he was competing on The Ultimate Fighter as a middleweight, Gastelum routinely took on bigger fighters and never seemed to have much trouble employing his game plan, which often included a potent wrestling attack coupled with a dangerous submission arsenal.
If Gastelum mixes things up against Marquardt and pushes the pace early, he should be able to overwhelm the veteran fighter round after round until he picks up a lopsided decision win. Gastelum is still a very good fighter, and on his best day Marquardt could certainly win this fight, but his inconsistency lately just leaves too much to chance.
Prediction: Kelvin Gastelum by unanimous decision.
Tecia Torres (-300 favorite over Angela Hill)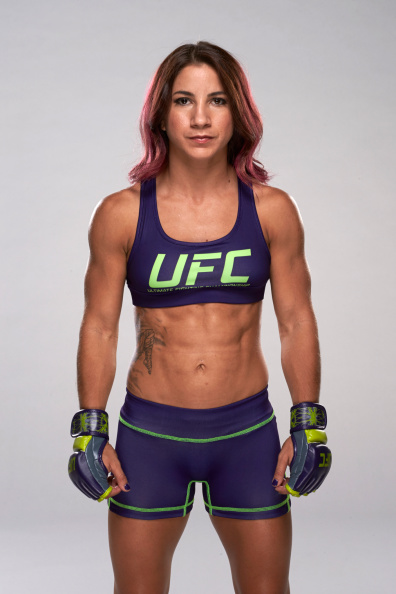 Former Ultimate Fighter housemates Tecia Torres and Angela Hill meet at UFC 188 in a bout between two women who love to strike, so this should make for a rousing, crowd-pleasing affair.
Hill is an imposing striker with nasty kicks and great Muay Thai technique with her knees and elbows. She's very strong for the 115-pound weight class and showed in her last fight at The Ultimate Fighter Finale that she may not have as much experience as some of the other competitors in this weight class, but she's certainly a quick learner.
Torres will walk into the fight with a huge experience advantage as well incredibly fast hands that put together incredible volume over the course of a single round. The way Torres moves her feet and constantly pops off combinations in three and four-punch combinations is similar to former bantamweight champion Dominick Cruz. Torres isn't known for her knockout power, so that's one advantage Hill will have in this fight, but she will tag her opponent with six or seven shots before one is returned.
Torres could be a title contender one day very soon and this should be a good showcase for her when she takes on another striker in Hill. She has to be careful of the power Hill possesses, but as long as she doesn't catch one big blow, Torres should be able to pull out all three rounds for a decision.
Prediction: Tecia Torres by unanimous decision
Henry Cejudo (-900 favorite over Chico Camus)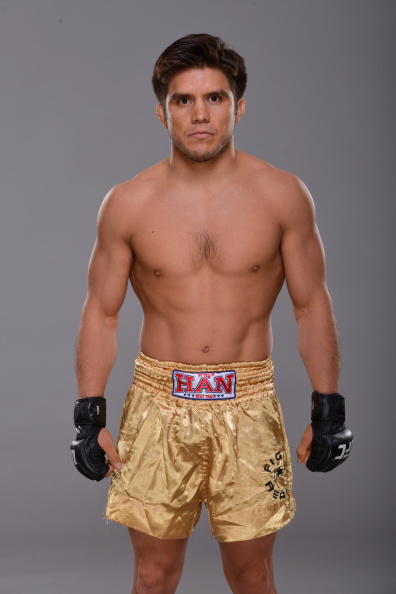 Olympic gold medalist Henry Cejudo enjoys the biggest odds on the entire card as he goes into his fight this weekend with seasoned veteran Chico Camus.
On paper, Camus has some value as an underdog because he's got a ton of experience and has wins over some very tough opponents, including Brad Pickett in his last trip to the Octagon. The problem is that Camus is wildly inconsistent when facing better competition, and he's about to take on a potential title challenger in Cejudo.
Cejudo is not only the best wrestler in the UFC currently, but he's also worked tirelessly to improve his boxing, which he's used at great length through his first two fights in the promotion thus far. He's putting together his game with stellar results thus far while averaging over four significant strikes landed per minute and taking down his opponents at least three times per 15 minutes spent in the cage.
Cejudo still hasn't faced anyone from the upper echelon of the division, and when he fights someone like Joseph Benavidez or John Dodson, then we'll see what this gold medalist is made of, but until then he's going to run roughshod over a lot of very good flyweights in this division.
Prediction: Henry Cejudo by unanimous decision
UPSET SPECIAL
Cathal Pendred (+130 underdog to Augusto Montano)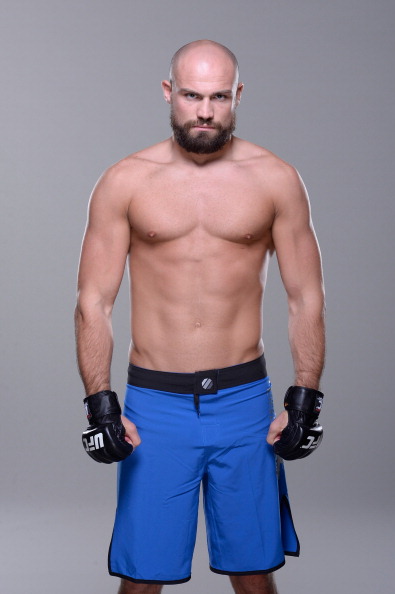 It's always tough to pick against a fighter competing at home and August Montano looked very good in his debut, but there's a good chance he comes up short against Irishman Cathal Pendred this weekend.
Pendred has been involved in a couple razor-close decisions during his three-fight UFC career after coming into the organization with a ton of hype as a potential top 15 fighter. Through his first trio of fights, Pendred hasn't looked anywhere near ready to tackle the best of the best at 170 pounds, but this fight might give him the chance to shine a little bit more.
Pendred is an extremely versatile MMA competitor with heavy hands and a complete ground game, but he just hasn't put it all together during his UFC fights. With this fight taking place in his opponent's backyard, Pendred may finally feel the pressure of expectations lifted off his shoulders and go out and perform like he's capable for the first time since joining the UFC after The Ultimate Fighter.
Montano is an extremely busy striker with great accuracy, so Pendred can't toy with the local favorite and think he can eke out a win like he has in a couple other appearances in the UFC. Pendred has to throw different looks at his opponent and keep Montano guessing, and if he can keep him off balance it might just lead the Irishman to his most impressive win yet.
Prediction: Cathal Pendred by unanimous decision