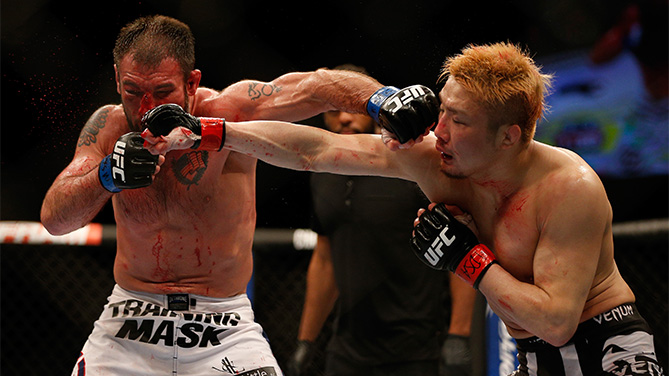 There may be no one in Japan this week who knows more about what Myles Jury is feeling than the man who will fight him on Saturday, Takanori Gomi. Facing a legend away from home as an unbeaten rising star is a situation Gomi is all too familiar with, having been there himself back in 2001 as an undefeated 23-year-old traveling to Chiba to face Rumina Sato for the Shooto lightweight title.

"Speaking of home and away, I felt the venue was completely away for me when I fought against Rumina-san," Gomi said through translator / manager Mizuka Koike. "Since then, I became a UFC fighter and most of my fights are away from home, so I am used to the situation now."

He pulled it off pretty well back then too, winning a three-round decision over Sato. From there it was continued success in Shooto and even more in PRIDE, where Gomi picked up another title and became one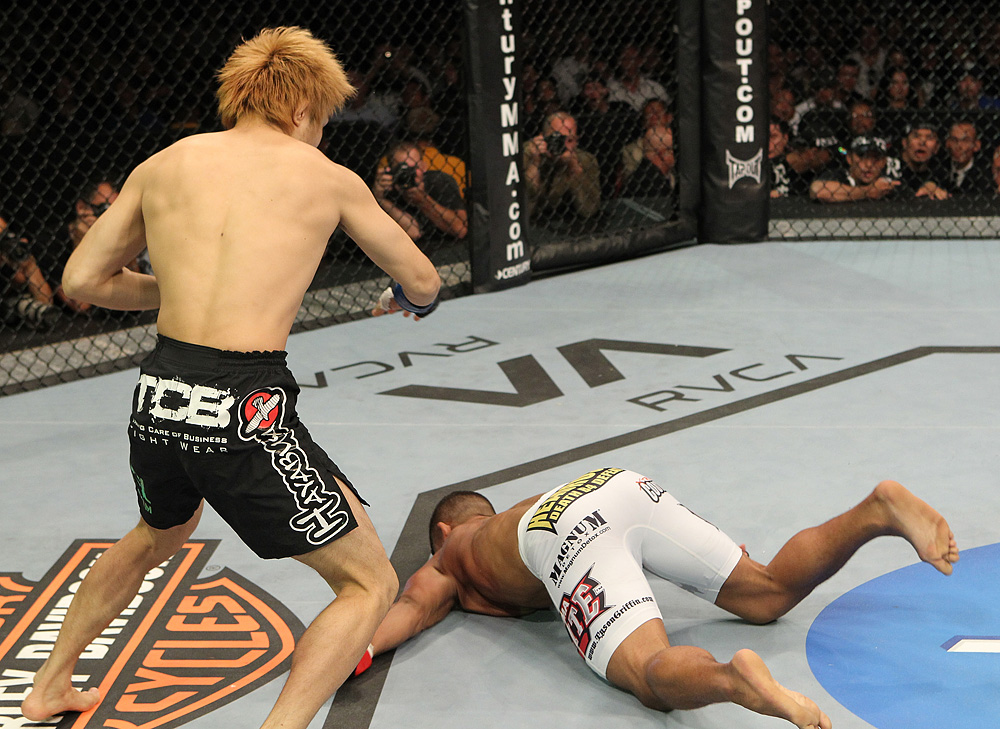 of his country's premier MMA superstars. Jury, 14-0, and already in the UFC's 155-pound top ten, can make an even bigger jump forward if he can defeat Gomi. But just being in with a fighter who has done so much over the years can put enormous amounts of pressure on an up and comer. "The Fireball Kid" isn't too sure that will affect Jury on fight night; he's just happy the American agreed to give him a home game.
> Watch: Gomi vs. Griffin in the Knockout of the Week

"I don't really know about pressure, but I really appreciate the fact that Myles accepted to fight me in Japan," Gomi said.

Fighting an established star in his home country is intimidating enough. To do so in what is practically his home away from home is even more daunting, and for Gomi, fighting in Saitama Super Arena is like fighting in his backyard. And considering that the UFC doesn't put on as many shows in Japan as PRIDE once did, Gomi wants to make every moment count.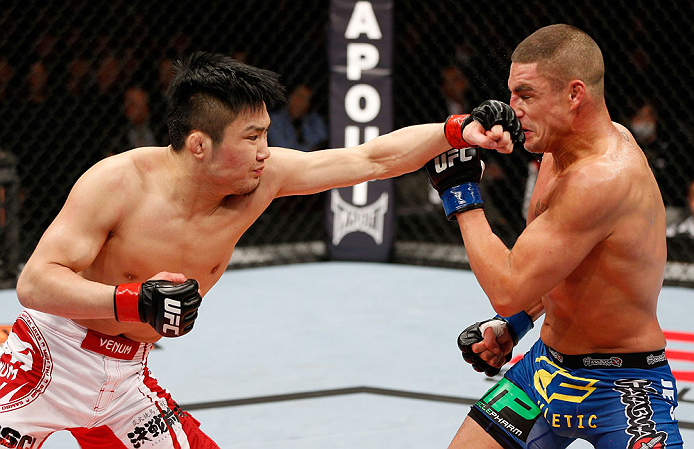 "I had a lot of fights there at Saitama Super Arena. It's a shame that I only get a chance to fight there once a year these days, but that's why I feel so many expectations from Japanese fans. As for me, it is easy to fight there because I don't have to fly and adjust to a different time zone."

Eight times he has graced the venue, one with so much MMA history etched into its walls. But if you think the 35-year-old (who turns 36 on Monday) is content to reminisce and relive past glories, then you don't know Takanori Gomi. In fact, with wins in three of his last four bouts (with the lone loss a controversial decision defeat to Diego Sanchez), it's his best run since 2009-10, a sign of good things for the Kanagawa native.
> Watch: Yesterday's Heroes, Tomorrow's Legends with Takanori Gomi

"I think this is all because of the support from my camp and friends," he said of his recent success. "Also, I'm finally getting used to fighting in overseas countries."

Gomi's wins over Isaac Vallie-Flagg and Mac Danzig came in Baltimore and Macao, respectively, and while he hasn't made it into the top 15 yet, if he keeps to his winning ways, he wouldn't mind eventually securing a title shot at home, and not on the road.

"If I continue to win, a title shot comes eventually," he said. "It would be super cool if I get a title shot here in Japan in the near future."

That would be cool, especially for the legion of fans around the world that watched him dominate the lightweight division for years. Those fans are still there, and Gomi is picking up new ones as well, which is welcome news for a Japanese MMA scene that was a wreck just a few years ago. Today, there's a light at the end of the tunnel, and Gomi is happy to be here to see it.

"Of course," he said when asked if MMA is rising again in Japan. "The UFC coming back to Japan for the third time this year and I am feeling the heat from the fans."




To watch UFC Fight Night: Hunt vs. Nelson exclusively on UFC FIGHT PASS on Saturday, September 20, sign up here