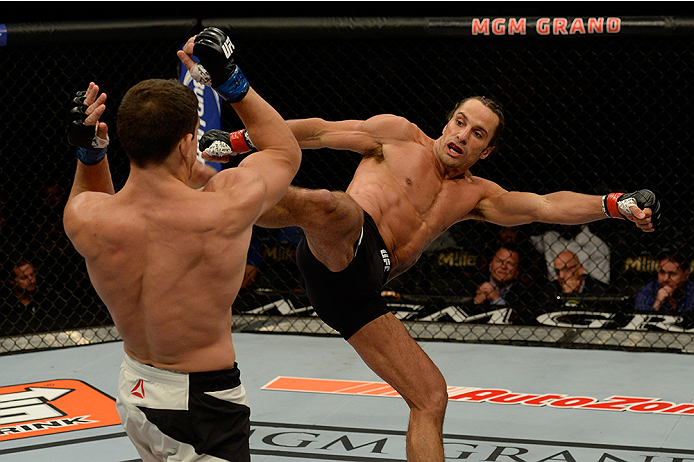 In the midst of the training camp for a pivotal fight in his career, Josh Samman took a few days off.

It wasn't his trip outside the country, where he spent two weeks helping former Ultimate Fighter cast mate Luke Barnatt prepare for a bout in Europe and then visited family in Israel.

This was different, as he traveled to Brockport, New York to work with a new set of training partners.

"I saw this thing on HBO about six months ago for this place called Camp Abilities up in New York and I reached out to the program director and I told her I wanted to help and be a part of it," he said.

The HBO Real Sports segment profiled the one-week sports camp for children and teenagers who are blind or visually impaired, and Samman was immediately taken in by the stories of the camp participants. Upon further research, he noticed that there was a hole in their program.

"I looked at their curriculum and I didn't see any martial arts at all," he said. Fast forward, and Samman had a date with some eager kids in upstate New York. In the middle of his training camp for tonight's bout against Tim Boetsch. It's something that didn't go over too well with his coaches.

"They weren't ecstatic about it, but they understand that I need things like this in my life and I always stay involved in different communities," he said. "And while I don't live in New York, this is something that I really felt compelled by and I wanted to be a part of, so there wasn't any going back after I already agreed to it. This isn't something that came out of the blue. It's something that I gave my word that I'd be a part of and it just so happened that I got scheduled to fight two weeks afterwards."
RELATED CONTENT: Samman matchup with Tim Boetsch | Samman fighter bio
Needless to say, Samman and the campers hit it off immediately as he showed them the basics of wrestling and jiu-jitsu.
"I didn't have them punching and kicking each other; they were just learning simple techniques so that hopefully maybe one or two or a half-dozen will go back home and
say that they want to get involved in wrestling and it can serve to empower these children and give them hope in the competitive world of athletics."
At breakfast on Samman's second day, one of the campers shared how excited he was for wrestling after his first practice, and it was moments like this that meant the most to the 28-year-old middleweight.
"One kid was already on his wrestling team back home, some had never been on the mat before," he said. "It was incredibly challenging, but equally rewarding and gratifying, and the response has been great. It's a pretty cool feeling."
It's not surprising that Samman would decide to do something like this – and in the middle of training camp, no less. The Tallahassee resident doesn't operate like his peers in the fight game, or like anyone else for that matter. The result has been a life worthy of being chronicled in a memoir, and it has been in the form of his book "The Housekeeper: Love, Death & Prizefighting."
One read and you will know who Josh Samman is. As such, when you see him visiting these children at Camp Abilities and knowing the previous heartbreak and tragedy he's lived through, it's easy to wonder how he manages it all, especially when dealing with children who have been given challenges most of us wouldn't know what to do with.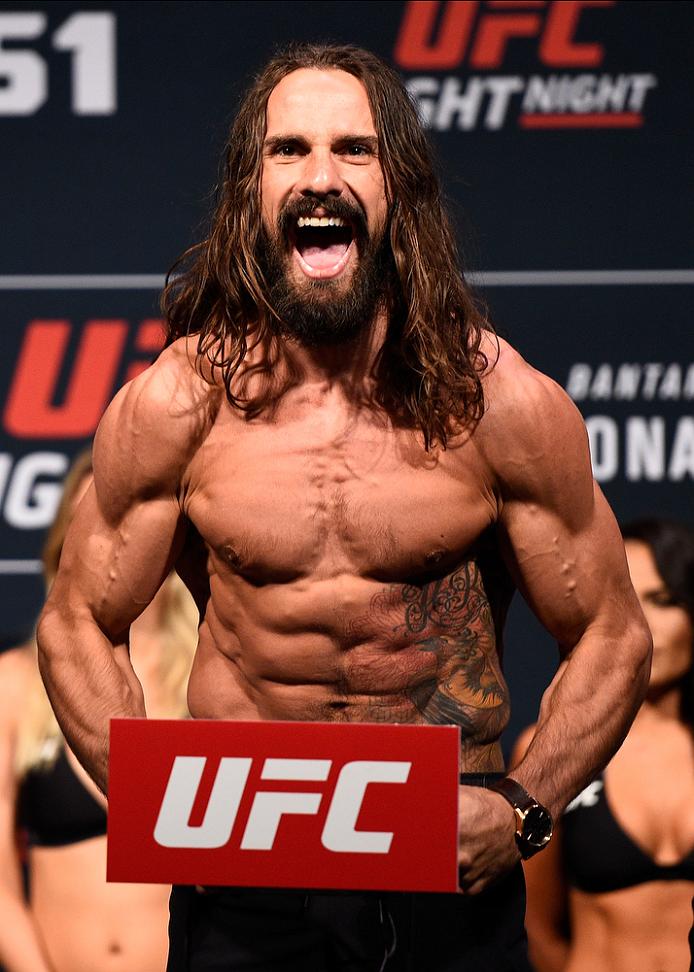 "I definitely have moments where I struggle, and there are good days and bad days, but I'm healthy and I'm functional, and when I'm doing stuff like this, it helps gives me perspective," Samman explains. "Sometimes we are dealt crappy hands, and you just have to make the best of it. Not that these kids are any more or less fortunate than I am, because everyone has their battles and stuff that they go through, but it's just about the perspective that you keep and making sure that you're making the best of every situation. There are children here that can't see, that can't get around without a cane or without a guide, and they're still walking around smiling all day, laughing, playing and living a happy life. So it's not just them learning from me, it's me learning from them as well."
But what of Tim Boetsch? Entering tonight's fight, "The Barbarian" has lost three in a row and is hungry to keep his career alive with a win. Samman is coming off the first loss of his UFC career against Tamdan McCrory in December. This is a crossroads fight of the highest order, and if you're Boetsch, you may look at Samman's Twitter feed and the pictures of his travels and wonder if he's committed to this fight and the fight game.
He is. More than ever. But in his own way.
"People ask me this often - how do you juggle all these things that you do? And for me, the answer is that when it comes fight time, the fight is the most important thing," Samman said. "It's the thing that's always on my mind. But the whole fact of the matter is, I can't let mixed martial arts get in the way of me living life. And so if I have trips or community events planned, I need those things in my life and I have to have those things in my life to be happy. Fighting is another function of keeping me happy and keeping me satisfied, but I can't put all my eggs in one basket anymore because the moment that it's taken away, then what am I gonna be left with? So I try to plant seeds and dig roots in other areas of life, so that when this fighting thing is over, I'm not lost, wondering what I'm going to do, because fighting is going to be over one day."
Tonight though, Josh Samman fights.