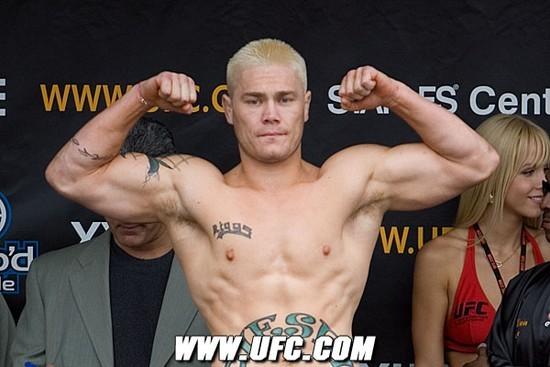 UFC veteran Joe Riggs is on the mend after undergoing surgery last week to repair an injury to his right hand suffered while he was clearing a hand gun in his home on July 28.
Rushed to the hospital after the incident, in which he was shot in the hand and thigh, Riggs underwent successful surgery at West Valley Hospital in Goodyear, Arizona, and in his first follow-up visit Wednesday, he was assured that he will be ready to fight again by December.
"The last goal in this long, up and down, crazy career of mine is to be back at the top with the UFC," Riggs said. "And I'll put my heart, blood, and soul into this however long I can to keep it going in the UFC."
The 31-year-old Riggs, a member of the UFC roster from 2004 to 2006, was recently re-signed to the promotion for a September bout against Paulo Thiago, but that bout was scrapped after last week's accident.