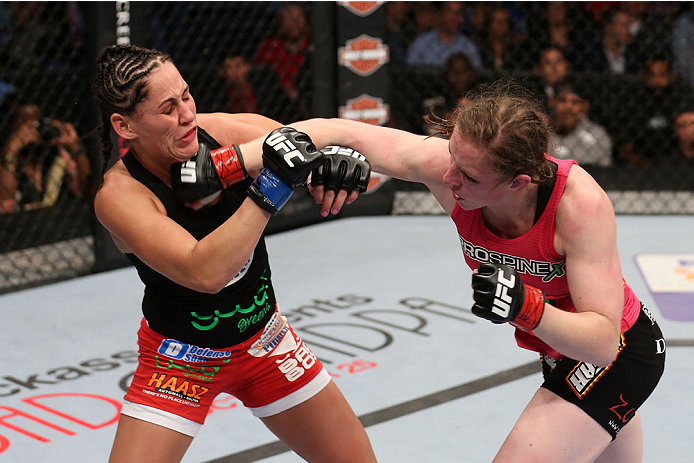 It may have taken a long road to get to this point, but after a little over a year and injuries to two other fighters, Leslie Smith will get her rematch with
Sarah Kaufman
at the TUF Nations Finale on April 16 in Quebec City.
Smith and Kaufman engaged in a memorable battle in the Invicta promotion last April, with Kaufman taking a close split decision victory. Since then, former
Strikeforce
champion Kaufman moved to the UFC, but after
Shayna Baszler
and
Amanda Nunes
were both forced out of next week's bout with the British Columbia native due to injury, Smith agreed to step up on short notice to make her UFC debut.