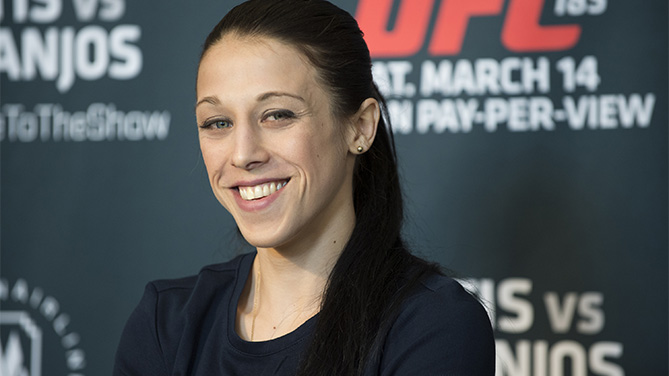 UFC strawweight champion Joanna Jedrzejczyk has been known to stir the pot a bit before she goes into battle, and she's at it again.
On Sunday night, just six days out from her first strawweight title defense, Jedrzejczyk sent a message to challenger Jessica Penne over Instagram.
The champion posted a picture of herself devouring some penne pasta, and posed a question to all her fans: "who wants PENNE?"
Penne quickly responded with a post of her own, likening Jedrzejczyk to a famous Lord Of The Rings character: "Every time I see my opponents face off stance I think of Gollum lol."
Jedrzejczyk believes she broke former champion Carla Esparza mentally before the two ever tangled inside the Octagon, and she surely is trying to do it again with Penne.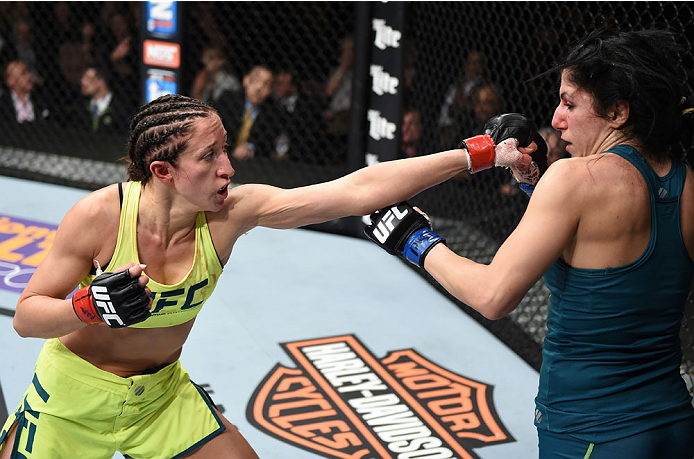 On Monday afternoon, Jedrzejczyk went on The MMA Hour and sent another message to Penne – this time, a little bit more direct.
> MORE CONTENT: Joe Rogan Jedrzejczyk-Penne Breakdown | Jedrzejczyk - A Rising Champion
"I'm coming, Jessica," Jedrzejczyk told MMAFighting's Ariel Helwani. "You haven't had that good of opponents in the cage. You're going to feel the Polish power. I am coming."
Things are certainly heating up between the two rival strawweights, and their staredowns this week are going to be must-see TV.