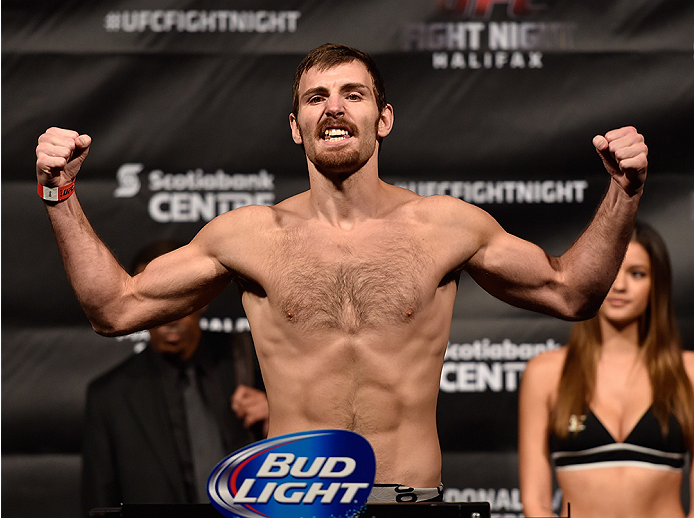 Lessons come in all forms in the fight game. Manhattan, Kansas'
Jake Lindsey
had to go to Poland for his first one.
Asked in his formative fighting years if he was up for a free trip to Europe to compete in a kickboxing match, Lindsey - full of all that bravado that goes along with being a young fighter - agreed instantly.
There were a couple catches, though. It was on two weeks' notice, his opponent had a record estimated at anywhere from 50-2 to 52-1, and Lindsey's kickboxing experience was as such:
"I like kickboxing and stuff, but I punch the punching bag myself and I train wrestling and jiu-jitsu."
Sounds like a recipe for disaster, the kind of overseas trip that would keep someone from ever fighting again, but Lindsey is obviously cut from a different cloth than most.
"I'm not scared of people and I'm insanely willing to trade punches," Lindsey laughed, but the smile disappeared from his face when he got to Poland and found out that his opponent was 185 pounds for a fight he was told was at 170. Lindsey fought on though, and "it went substantially better than you would imagine."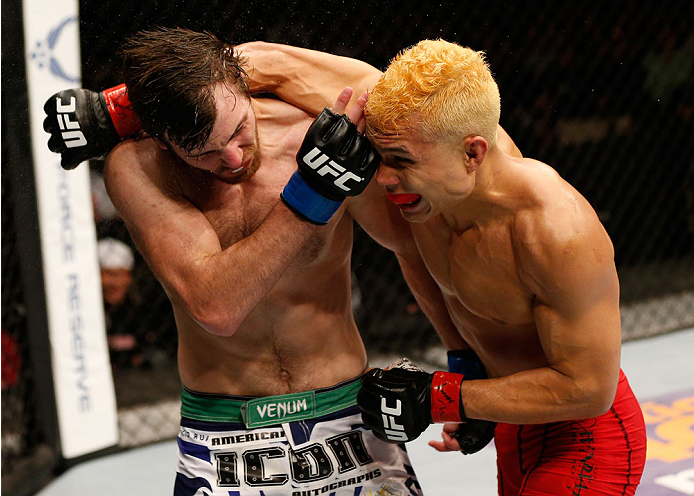 "He won a decision. He dropped me once with a punch to the back of the head and he leg kicked the s**t out of me. But I tagged him a couple times, almost hit him with a flying knee and it was a good competitive fight."
The lesson?
"I worried too much about fighting the right way instead of fighting," he said. "You have to keep that positive, focused mindset and do what you do."
There would be better days for Lindsey in the fight game, namely a 9-0 start to his pro mixed martial arts career, but more lessons as well, namely in the form of his last two bouts (and first two in the UFC) against
Jon Tuck
and
Olivier Aubin-Mercier
. Against Tuck, the high altitude of Albuquerque hit him fast and emptied his gas tank, and against Aubin-Mercier, worries about gassing out once more kept the normally aggressive striker more tentative than usual.
The result were the first two losses of his career.
"When I fought Olivier Aubin-Mercier, I wasn't even tired afterwards," Lindsey said. "The last takedown he got on me before he caught that submission, I barely even defended it because I was so focused on not trying to get tired. The fight before I fought at elevation, never fought there before, and I was insanely tired the whole time. So the next time I had to make sure I don't gas myself out."
On Saturday, he seeks that right balance against Octagon newcomer
Joseph Duffy
and he's embracing the opportunity to show what he can really do on fight night.
"There are two things you can be scared of, and you don't want to be scared of either," he said. "You can be scared of losing and you can be scared of winning. You can get tired in a fight and then be scared that you're gonna gas out. Or you can be productive and think 'okay what am I gonna do now,' when you have to stay focused and keep pushing through and get that victory."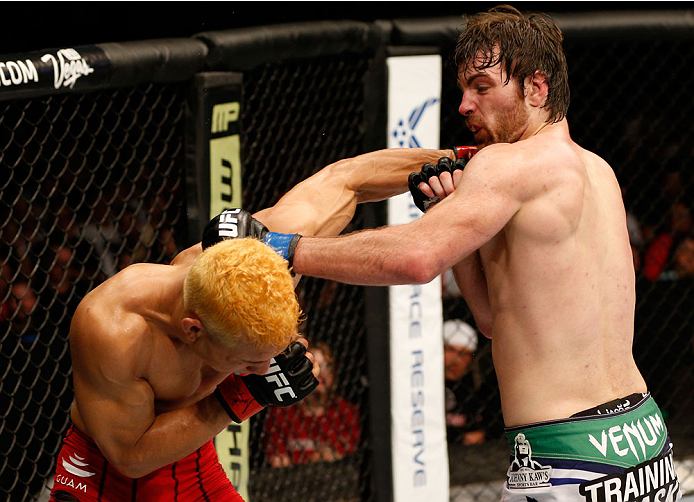 Lindsey knows how to win. And though he didn't get it done in his first two UFC bouts, he didn't lock himself up in a dark room and sulk. He knew what went wrong and what needed to be fixed. So he went about fixing it and focusing on the future and not the past.

"That's a hundred percent right," he said. "But that being said, losing sucks. Losing is not fun and I think it's all mindset. (In the first two UFC fights) I thought I did everything wrong and I ruined everything. I messed everything up, I didn't fight right. But what is that gonna do? I'm not taking away from Jon Tuck or Aubin-Mercier because they're good fighters and they beat me. But I know I can perform better than that. I'm not going to dwell on the past; I'm just gonna try and knock this guy's head off."

And just think, Duffy is in the same place Lindsey was two fights ago, making that walk to the Octagon for the first time and dealing with all those things fighters say won't affect them, but ultimately do. The 28-year-old Lindsey isn't counting on that being his key to victory though.

"It might give me an edge," he said, "but it all depends on him. I'm more comfortable with it at this point."

How comfortable? He's looking forward to that walk right now.

"I'm actually more eager and excited to walk out there," he said. "It's like a happy thing. I'm about to fight in front of all these people and I get to beat this guy."