As legend has it,
Jeremy Stephens
was first smitten by prizefighting when his grandfather brought a UFC VHS tape home to watch. The fifth grader, who always loved Ninja Turtle and Jean-Claude Van Damme movies, knew then and there what his life path was going to be.
"Ever since then, all I wanted to do was get into a fight," he said.
Years later, Stephens is a top featherweight contender about to open up the main card on the biggest UFC event of 2015 when he faces
Max Holloway
. Some would call that singularity of purpose; others will say it's simply fate. And if it is fate, what would have happened if his grandfather brought home a soccer tape?
Stephens laughed.
"I think everything lined up perfect in my life to be a fighter, and that's the way it always was," he said. "But I also was a very good baseball player, and I always liked to throw the ball as far as I can. So every time I'm throwing a punch, it's like a centerfielder getting a ground ball and the guy's rounding third and going home. And I have the power and cardio to do it the whole 15 minutes."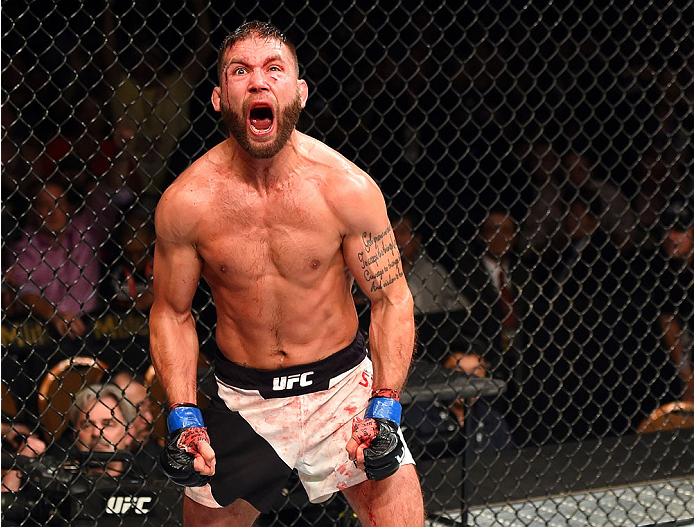 Think of Roberto Clemente throwing someone out at the plate from the deepest part of the outfield, and those are the blows Stephens has used to make his name in the fight game. If such haymakers invoke thoughts of violence, that's pretty accurate, his most recent stoppage of Dennis Bermudez in July being a prime example.

It's in stark contrast to the 29-year-old who dotes on his daughters, ages 6 and 4, and takes as much pride in his family as he does his fighting career. But on Saturday, there will be no thoughts of bike rides or coloring books when he faces former training partner Holloway.

"In that 15 or 25 minutes, that's when I get to let loose," Stephens said. "I'm not a father, I'm not a nice guy, I'm there to handle my job and take care of my family. To me, going into the Octagon is like going to war. This guy's trying to kill me and take food off my table. And I'm gonna do anything it takes and everything it takes to survive in there.

"That's just my fighting style. I like to get after it and make sure I get the job done. And I like to leave a good mark that when people fight me, they don't ever want to fight me again.

"I don't attach any feelings or emotions to this fight," he added. "It is what it is. And if anybody understands that, it's Max. He's a cool dude, and I imagine afterwards we'll be able to shake hands and wish well to each other's family. But we're going to put on a show to kick off the night and I plan on dominating him."