Who were the winners at UFC Fight Night: Whittaker vs Brunson? Click below to get the results for all the fights at Rod Laver Arena in Melbourne, Australia on Saturday, November 26, 2016.
UFC Fight Night: Whittaker vs Brunson main card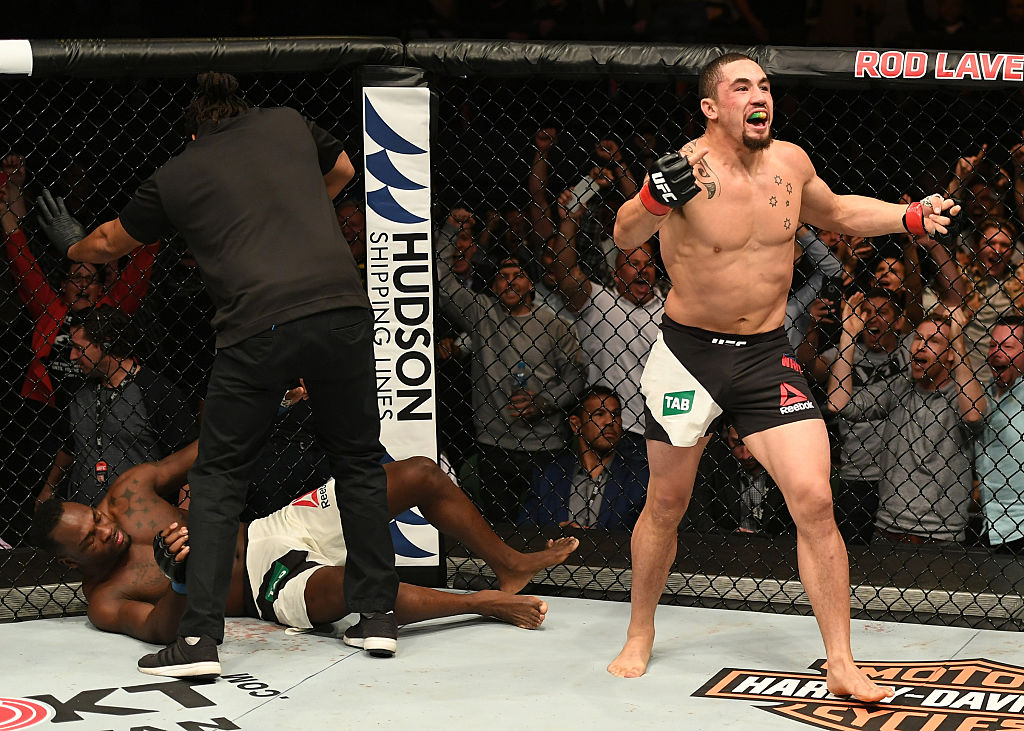 Main event: Robert Whittaker defeats Derek Brunson
In one of the craziest rounds of the year inside the Octagon, Robert Whittaker emerged as the victor after surviving an early blitz from Derek Brunson and finishing by TKO with an aggressive storm of strikes at 4:07 of the first round. Whittaker landed a counter left hook backing up toward the fence against a charging Brunson. Then he followed that up with a left head kick as Brunson was obviously rocked. A series of uppercuts were the beginning of the end and Whittaker finished from top position with strikes. Whittaker landed 33 significant strikes and Brunson was able to connect on 19. Whittaker stuffedthree takedown attempts by Brunson.
They said it:
Robert Whittaker : "I'm stoked to come out with the win, it was pretty important. I train hard, I have the best coaching staff in the world, win or lose, they are always going to be there. We always do the right things, I stick to the plan and we get things done. We are making huge progress and I just put the top 10 middleweight division on show."


---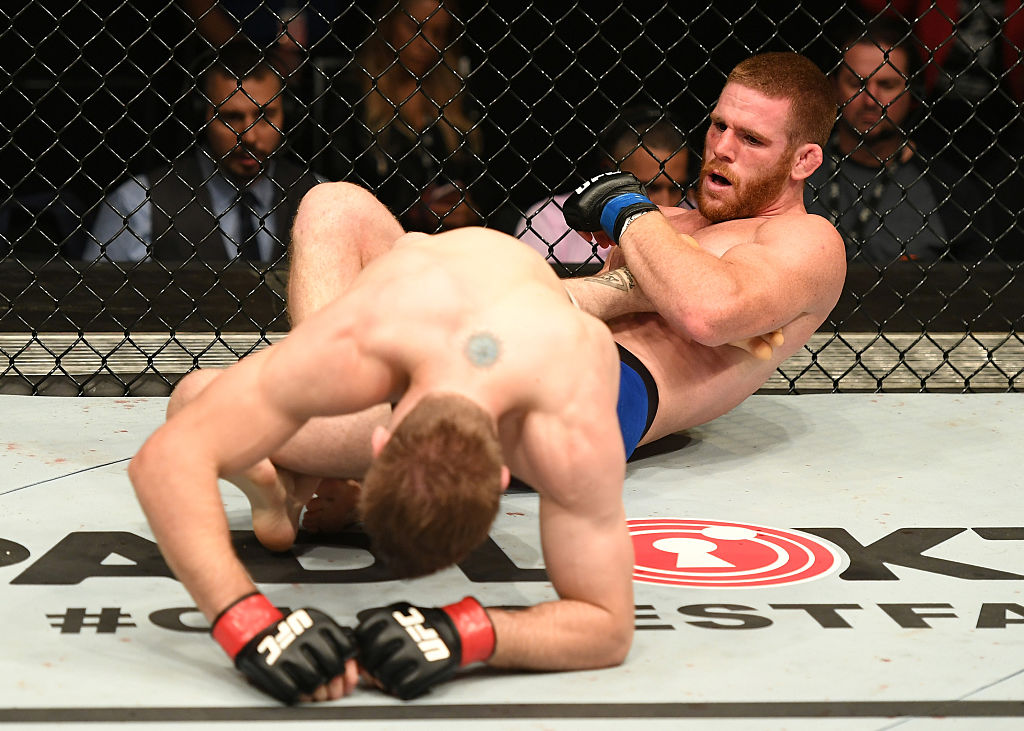 Co-main: Andrew Holbrook defeats Jake Matthews
Andrew Holbrook played the role of spoiler in the co-main event, upsetting Australia's own Jake Matthews by winning a split decision, 29-28, 28-29, 29-28. Matthews had his moments in the fight but it was mostly Holbrook who controlled the grappling exchanges and dictates where the fight was fought. Matthews landed three takedowns to just two for Holbrook, but the latter was able to attempt three submission attempts to none for Matthews. Holbrook landed 57 perfect of his significant strikes (30 total) to just a 35 percent clip (22 total) for Matthews. .
They said it:
Andrew Holbrook
: "I was a huge underdog in this fight. It's great to come in and get the win. As I said before, you shouldn't have to worry about coming in to someone else's home town. You have to fight the fight no matter what. It worked out really well for me, I executed what I planned with my team, putting pressure on him."
div>
---
---
---
---
---
UFC Fight Night: Whittaker vs Brunson FS1 prelims
---
---
---
---
UFC Fight Night: Whittaker vs Brunson FIGHT PASS prelims
---
---
---