In a sport where heart and will weigh heavily on the eventual outcome of a contest, it's easy to see why Diego Sanchez has forged a successful career.

The Albuquerque native has spent more than a decade waging war against all comers inside the Octagon and, in the process, has solidified himself as one of the most entertaining athletes to ever compete under the UFC banner. And while comparisons to things such as battle and combat have become cliché in the parlance of the sport, anyone who has ever witnessed Sanchez do his thing would be willing to provide a pass.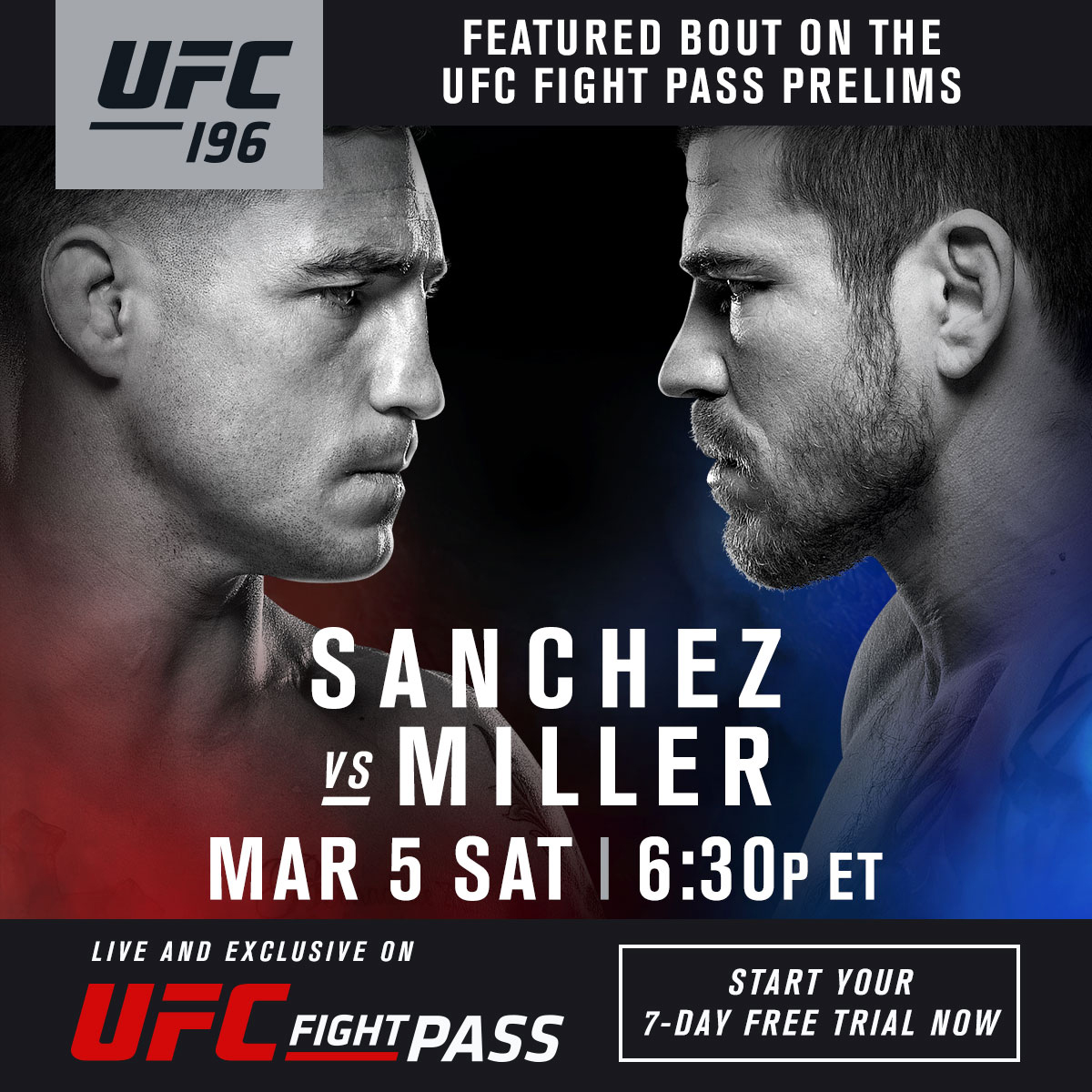 Simply put, when the "Nightmare" shows up on fight night, that is precisely what is going to happen. It will be full-throttled chaos at a rapid rate for as long as it lasts. Where most fighters spend their entire careers hoping to carve out one epic fray that will endure in the mind of fight fans, leaving an impression is something of a natural side effect that happens whenever the inaugural winner of The Ultimate Fighter competes.


"It feels good to know that fans appreciate my 'never say die,' 'fight 'til the end' mentality. win or lose," Sanchez said. "When I think about legacy and what I want to leave behind, I think of three words: warrior, legend and heart. That said, the sport is changing and some fighters fight on longer than others. Fortunately for me, I'm healthy and have never been knocked unconscious. I will continue to fight because I'm able to do what I love and am still able to learn and continue to improve with every fight."

When Sanchez steps into the Octagon this weekend, it will mark the 23rd time he's done so in his storied career. Nevertheless, even with that immense amount of experience, he is adamant that he's still learning and improving. After his recent effort to drop down and carve out a place in the featherweight ranks fell short in an action-packed – albeit losing – tilt against Ricardo Lamas back in November, the savvy veteran decided to return to the weight he's felt best at during his career.

Yet Sanchez has never been one to walk away from an experience without gauging the positives and negatives, and his trip down to 145 pounds will ultimately make him a better fighter going forward.

"The cut down to 145 was a blessing in disguise," Sanchez said. "It taught me a lot about mental toughness and human potential, but I did learn that I cannot truly be at my best mentally or physically while putting myself in that deep of a state of dehydration because the brain is affected by that. I will still have to work to make 155 but it will not be near as bad. Ten pounds is a big difference."

MORE ON UFC 196: Buy tickets to UFC 196 | McGregor vs. Diaz First Staredown | Watch: UFC Minute - Inside UFC 196 Numbers | McGregor - Rogan Riffs | McGregor on UFC 194 | Holly Holm - Ready to Defend | Miesha Tate - And New | Read: McGregor doesn't disappoint in verbal war w/ Diaz | Diaz steps up, states case against McGregor | Pre-order UFC 196 PPV | Fighter Bios: McGregor, Diaz, Holm, Tate

Fighting from middleweight – where he won The Ultimate Fighter in 2005 – to featherweight, the 34-year-old Jackson-Winkeljohn product has competed in several weight classes inside the Octagon, but the bulk of his time over the past several years has been spent scrapping it out in the talent-stacked ranks of the lightweight fold. The same can be said for his upcoming opponent Jim Miller, who will be looking to sour the former 155-pound title challenger's return to the weight class at UFC 196 this Saturday night in Las Vegas.

Both Sanchez and Miller have been considered divisional staples at 155 pounds for the better part of the past decade, and their matchup seems a long time in the making. And while both will enter the bout coming off recent losses, Sanchez believes the timing off their collision will be to his advantage.

"Jim Miller is the perfect matchup for me and my style and he's fighting me at the worst possible time in his career and the best time in mine," Sanchez said. "I'm more confident than I've ever been training with my team at Jackson-Winkeljohn's. I have built a full new level of confidence knowing that I train with the very best in all areas of mixed martial arts while my opponent doesn't. Knowing that my opponent doesn't train with guys of that caliber boosts my confidence even more and I will look for the knockout on March 5 and be ready for everything Jim Miller has to offer."