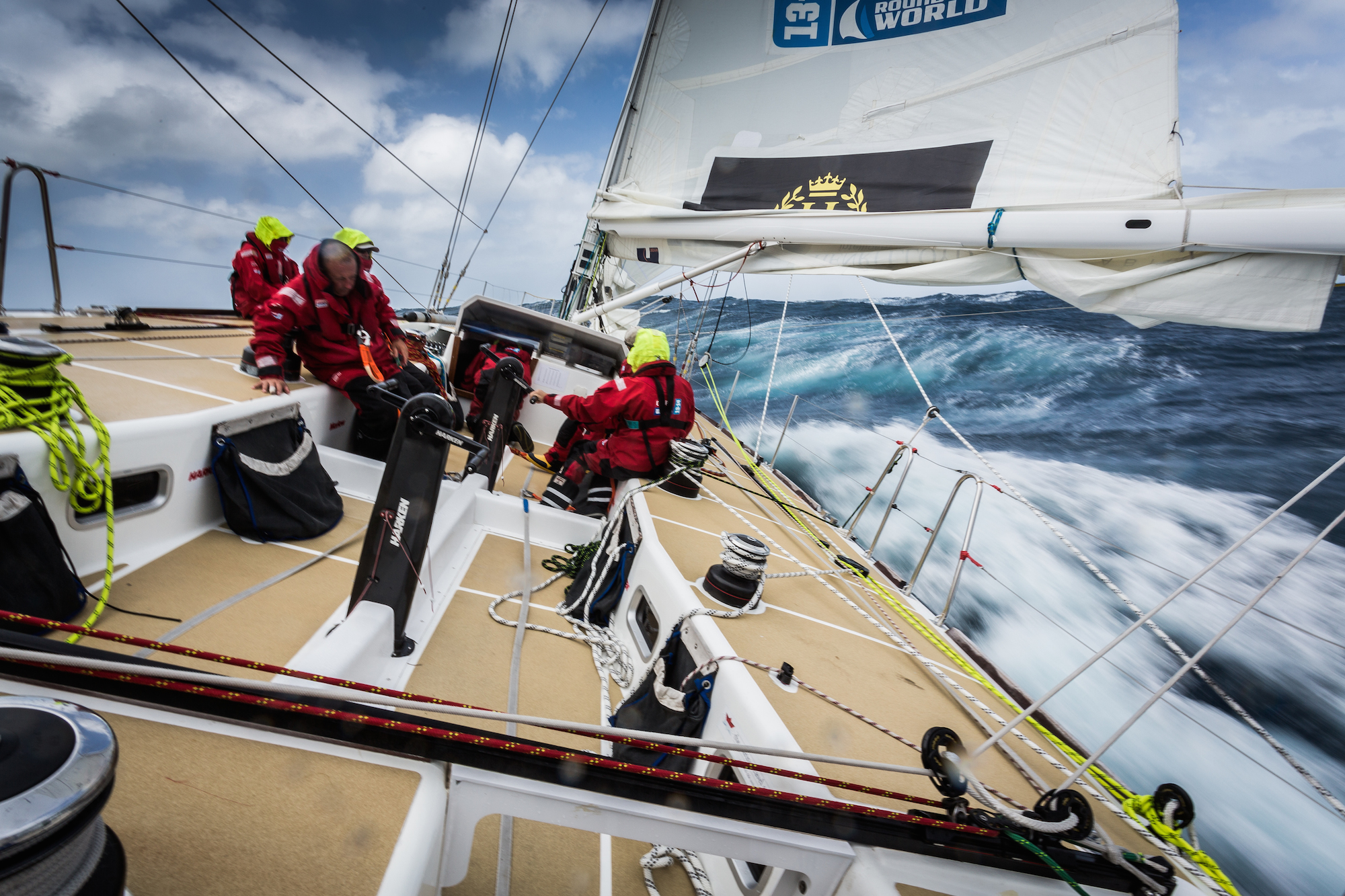 "I've had no previous experience of sailing but I have grown up with a strong affection for the sea, which I've always wanted to explore further, and I love to challenge myself," explained Hardy, from Nottingham. "To learn to sail and represent my country as part of a team on the GREAT Britain entry in the Clipper Race was an opportunity I couldn't turn down."
The Clipper Race is regarded as one of the toughest endurance challenges on the planet and is the only event of its kind, which exists for amateur sailors. Like many of his fellow crew, Dan had never sailed before starting his training this month. Twelve teams led by professional skippers will compete in identical matched 70-foot ocean racing yachts.
"The Clipper Race will be an entirely new challenge for me. I'm used to competing individually against a physical opponent in contests which last for a maximum of five, five minute rounds, but in this situation I will be part of a team, taking on 11 other teams as well as Mother Nature - likely the strongest, most unpredictable opponent I've ever faced - in a battle which will take an entire month. It will be a real test," added Hardy.
The Clipper 2015-16 Race is the 10th edition of the biennial event and is the longest around the planet at 40,000 miles. It starts from London on 30 August and will take 11 months to complete eight legs in an international series of races between six continents.
Legendary sailor Sir Robin Knox-Johnston, the first person to sail solo, non-stop around the world back in 1968-69, commented: "I'm very pleased to welcome Dan Hardy aboard the Clipper Race. Professional fighting and sailing both require tremendous amounts of discipline, focus, and mental strength. I wish Dan the very best with his training and look forward to following his progress."

Born in Nottingham, Hardy first started mixed martial arts (MMA) aged five and went on to specialise in Taekwondo, Brazilian jiu-jitsu, Boxing, Submission Wrestling, Muay Thai and Wushu. After turning professional with UFC, the world's premier MMA organization, he became one of the UK's top contenders when he became the first English fighter to book a title fight in the welterweight division in 2010. He ended his professional fighting career with a 25-10 record in the highly competitive 170-pound division.
Having recently retired from professional fighting to take on an ambassador and analyst role as part of the UFC's EMEA commentary and presenting team, Dan is still very much embedded in the sport and as with many retired athletes constantly seeks new challenges.
Dan is the first of a team of UK athletes and personalities who will join the GREAT Britain team, the government's most ambitious international marketing campaign ever, to each complete one of the eight race legs. Dan has just completed the first of his four Clipper Race training levels and will join the rest of the crew at the end of August ahead of the Race Start.

More than 670 people representing over 40 different nationalities will take part in the 10th edition of the Clipper Race. Members of the public can apply to take part in the whole circumnavigation or one or more of the eight legs. Applicants have to be 18 years old or above and in good general health. There is no upper age limit. A few crew places are still available for this race and the 2017-18 edition is now open for applications.

For more information visit www.clipperroundtheworld.com