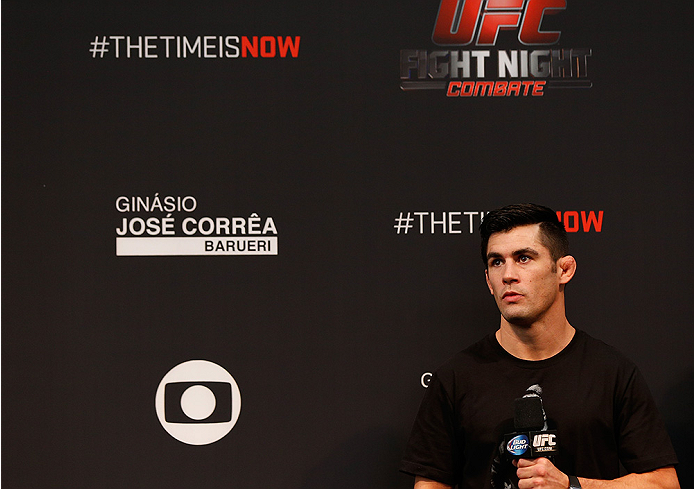 Following a triumphant return to the Octagon last September, former UFC bantamweight champion Dominick Cruz delivered some bad news Monday, as he has been forced to the sidelines once again after an injury to the ACL in his right knee.
Cruz announced the injury on his Facebook account. Out of action for nearly three years due to two surgeries on the ACL in his left knee, as well as a groin tear, the 29-year-old returned to active duty at UFC 178 in September, knocking out Takeya Mizugaki in just 61 seconds. The victory set up an expected 2015 title fight against T.J. Dillashaw, but those plans have taken a back seat as Cruz recovers from this latest setback.
"It is with great sadness to report I have experienced another ACL injury," Cruz wrote. "Leading up to my last fight in September and after, I have practiced a very careful and methodical training and diet regimen to keep my body healthy. Unfortunately, this is beyond my understanding and control. I don't have a timetable for my return but trust and know I will pour my heart and soul into returning to the Octagon."