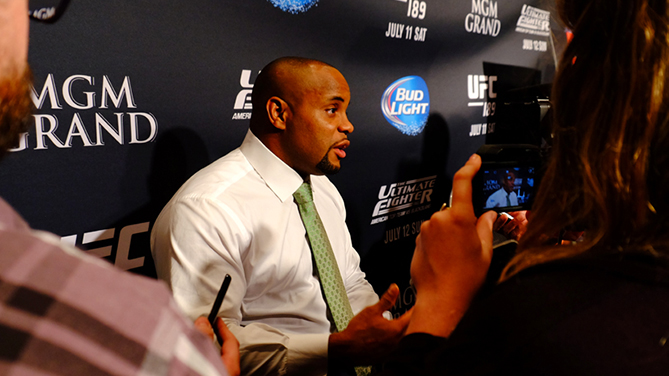 UFC light heavyweight champion Daniel Cormier clarified any mystery surrounding his injured right knee, saying Thursday that he is undergoing treatment for a torn anterior cruciate ligament but still hopes to return to the Octagon in October.
Reports had been circulating about the injury in recent weeks, although Cormier had said little about it. But he acknowledged at a media session that he's putting off surgery and is undergoing stem cell and PRP (platelet-rich plasma) injections as treatment.
"At 36 years old, I can't get surgery and miss a year," he said. "If I miss a year, that pretty much ends my career."

Cormier, who won the light heavyweight title with a third-round submission of Anthony "Rumble" Johnson in May, said he hopes to return to training at the end of July. He doesn't have a date for a title defense against No. 2 contender Alexander Gustafsson but hopes it will be Oct. 3 in Houston.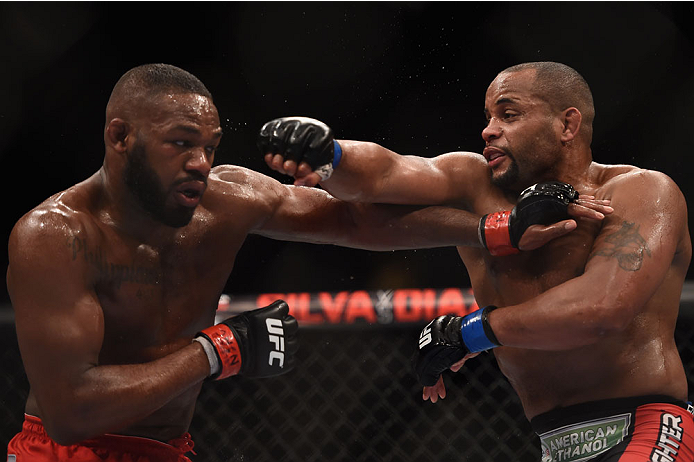 "I'm hoping, I'm pushing," for that date, which is UFC 192, he said. "It doesn't hurt to ask."

Cormier said he believes he may have initially sustained the injury during his wrestling career. He didn't feel it until May 2014, when he was training for a bout with Dan Henderson.

A doctor indicated it was probably an old injury.

"I had been doing it for so long that I never paid attention to it," Cormier said. "When I was getting ready to train for Rumble, my knee started getting swollen and started hurting. I thought I should get it checked again."

That's when he discovered the torn ACL.

"My ACL is done," he said. "That's not going to change. I'm just doing things to kind of put off surgery until I retire.

"I'll fight Alexander with a torn ACL as I fought all 17 guys in my career."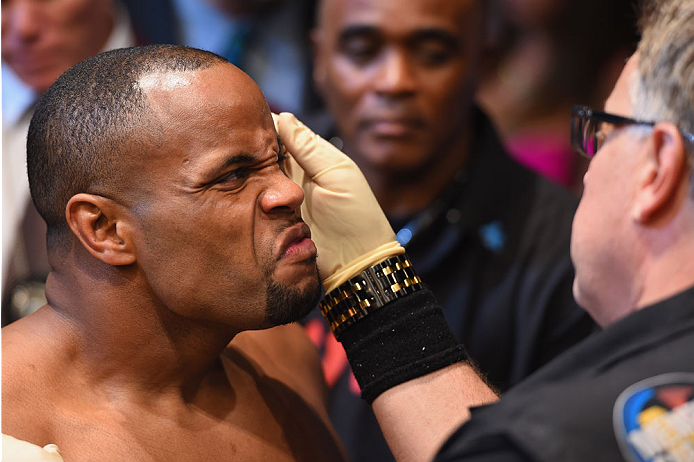 Describing his current medical regimen, Cormier said doctors use a needle to pull stem cells from his hip, then use another needle to inject the platelet-rich cells into his knee. He's undergone two treatments so far.

"It's very painful," he conceded. "It sucks."

But Cormier emphasized the injury had nothing to do with his loss to Jon Jones in January, and it wasn't an issue when he defeated Johnson.

"In the (Johnson) fight, the adrenalin is going and you're so in the moment it doesn't matter," he said. "But I've been fighting like this for so long it's just normal. I'm not making any excuses. If Rumble would've beat me, it would've been because he beat me. Jones beat me because he beat me.

"It wasn't my knee. It wasn't anything."

Michael Martinez is a longtime sports journalist and former staff writer at The New York Times, the San Jose Mercury News and FOX Sports. Follow him on Twitter at @ByMMartinez